Subscribe for a free infosession and find out how to become a Great Place to Work®!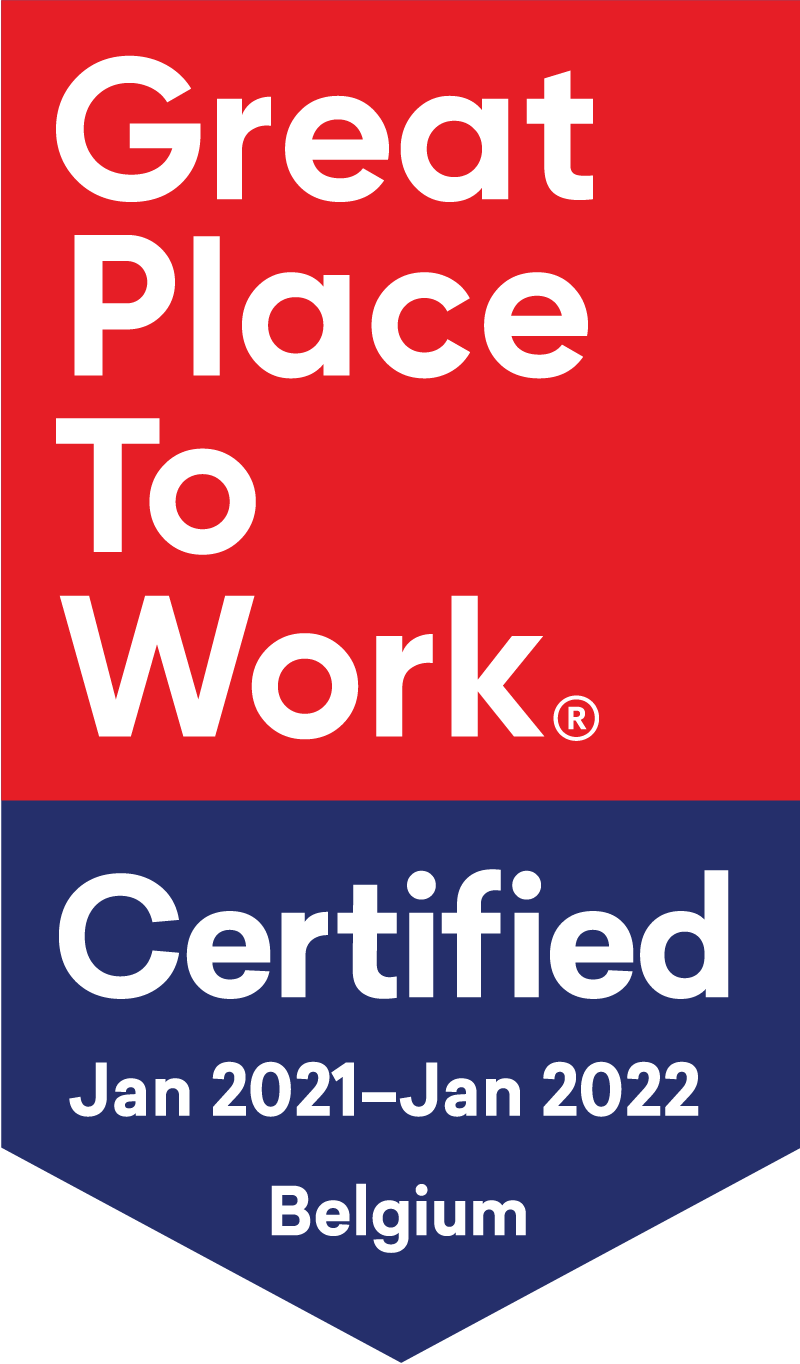 Fluvius
Updated January 2021.
About The Company
Fluvius is responsible for the construction, management and maintenance of distribution networks for electricity, natural gas, sewerage, cable distribution and heat. The company also manages the municipal public lighting system in Flanders.
COMPANY SIZE
5,469
(Large)
INDUSTRY
Manufacturing & Production // Energy Distribution
"Here employees are as important as customers. It is an interesting work environment with opportunities to grow within the company. I am proud of what Fluvius does for his employees."
Jurgen Vanhee
Technology Expert Sewerage
"I felt welcome at Fluvius from day one. The trust from my manager, the courses, the chance to grow and the flexibility within my job are the main reasons why I believe this employer is the best thing that happened to me. "
Eddy Paret
Autocad Map 3D Draughtsman
Fluvius is the Flemish multi-utility company of the future that manages 7.1 million connections for electricity, gas, cable and sewerage. In all 300 Flemish municipalities. Connecting everyone.
A big family
Fluvius is a big but warm family with over 5.400 employees. Every day we work together on a culture of trust, shared leadership and continuous improvement.
Warm welcome
How we give our new employees a warm welcome? Via our Welcome Days. During these days our new employees get the chance to meet their new colleagues and management. Besides that, everyone gets assigned a buddy. A Fluvius coworker that will guide them through their first weeks at Fluvius. Camaraderie from day one.
Continuous guidance
After a warm welcome, there is continuous guidance. At Fluvius you are never too old to learn. We provide custom courses and intensive guidance throughout your career. We also encourage internal career opportunities. Fluvius coworkers are the first to know about our job vacancies.
Apply today: jobs.fluvius.be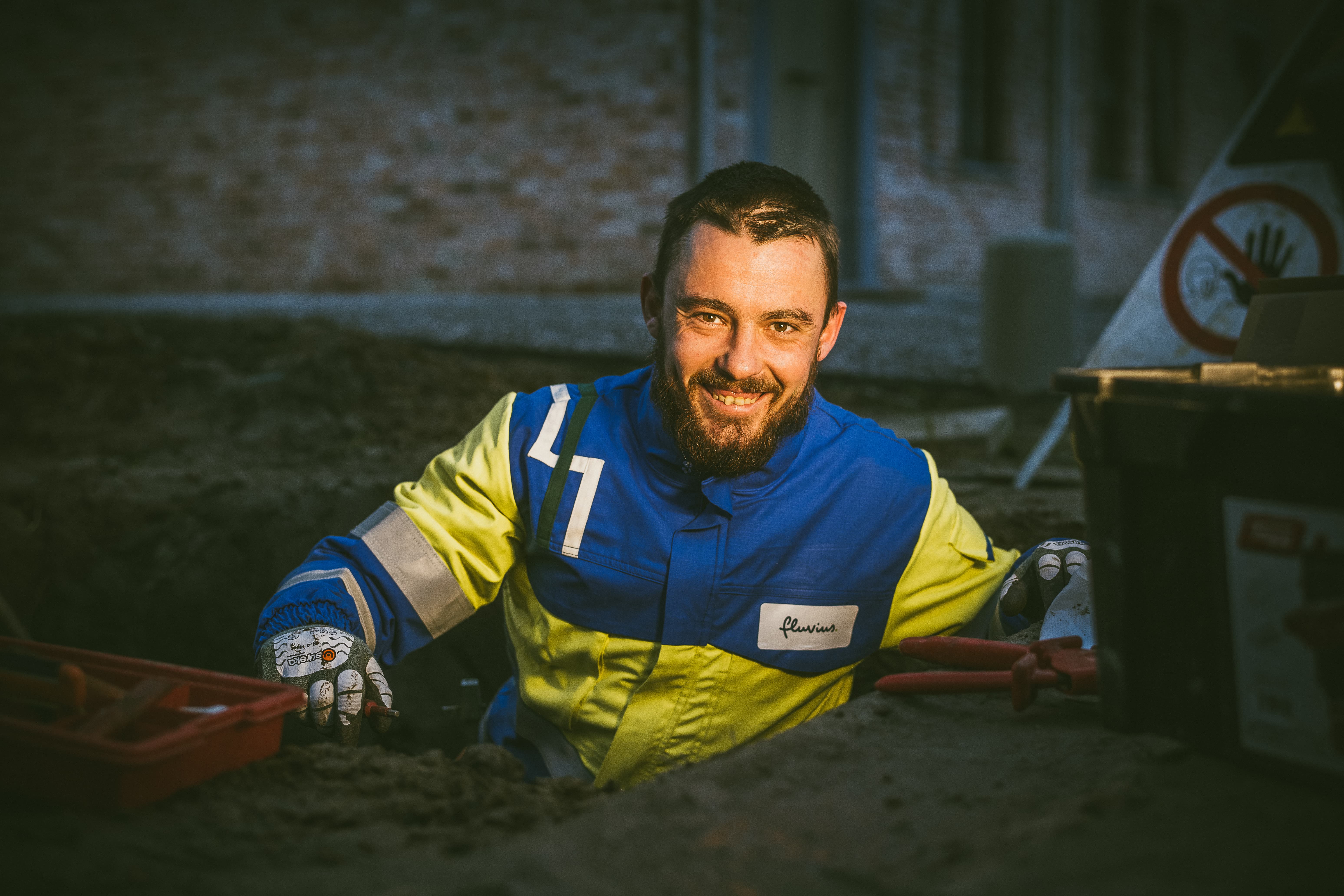 1 / 14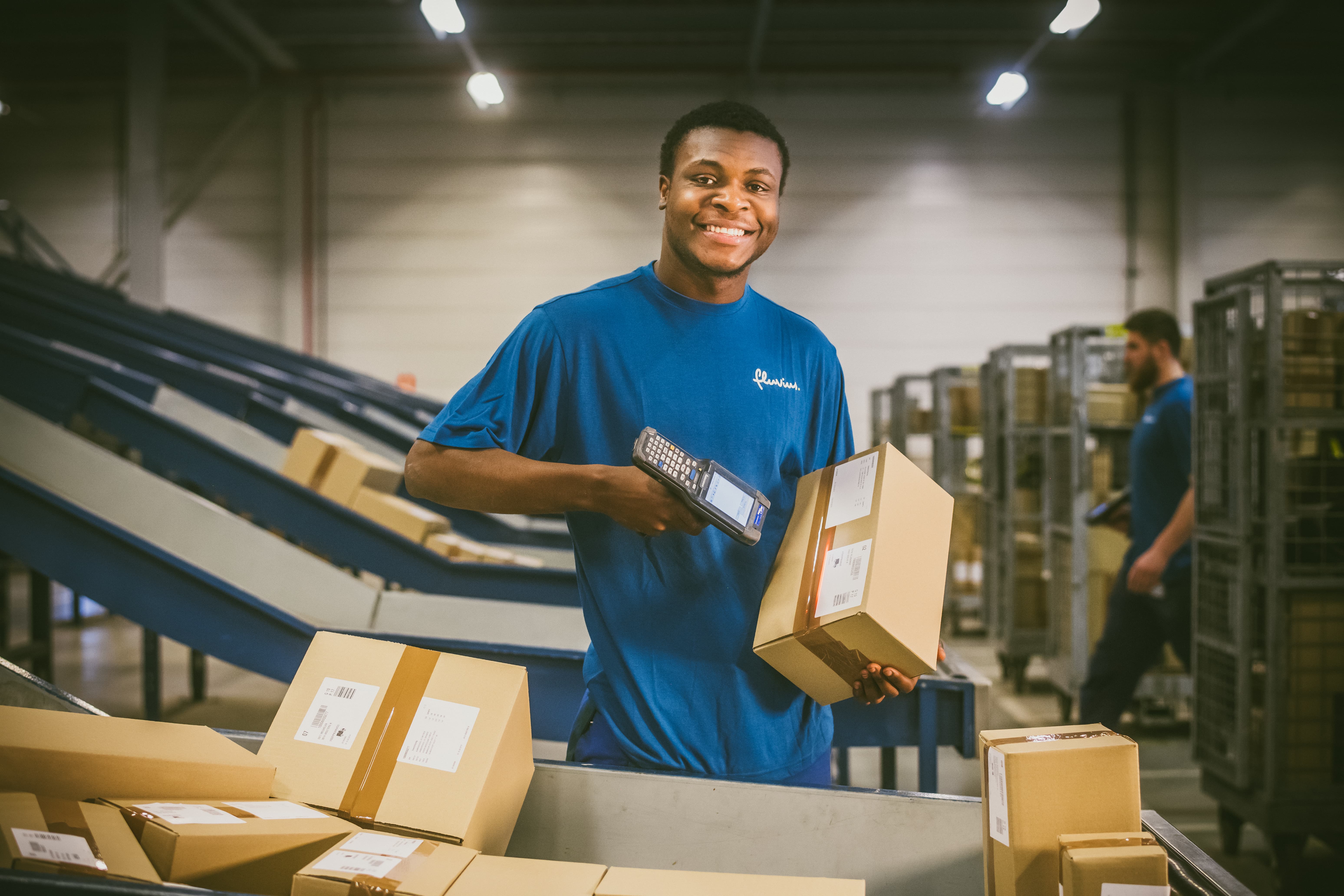 2 / 14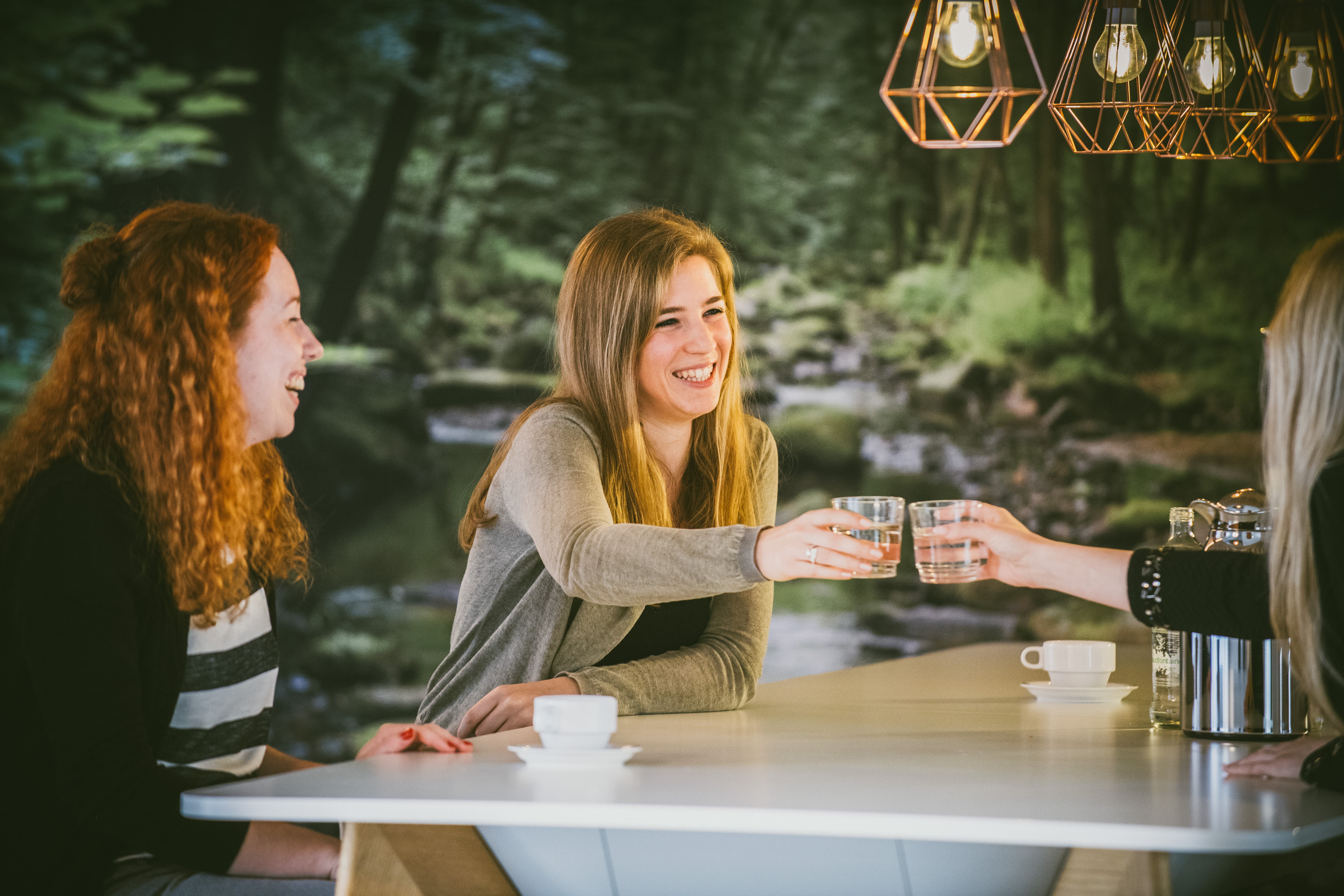 3 / 14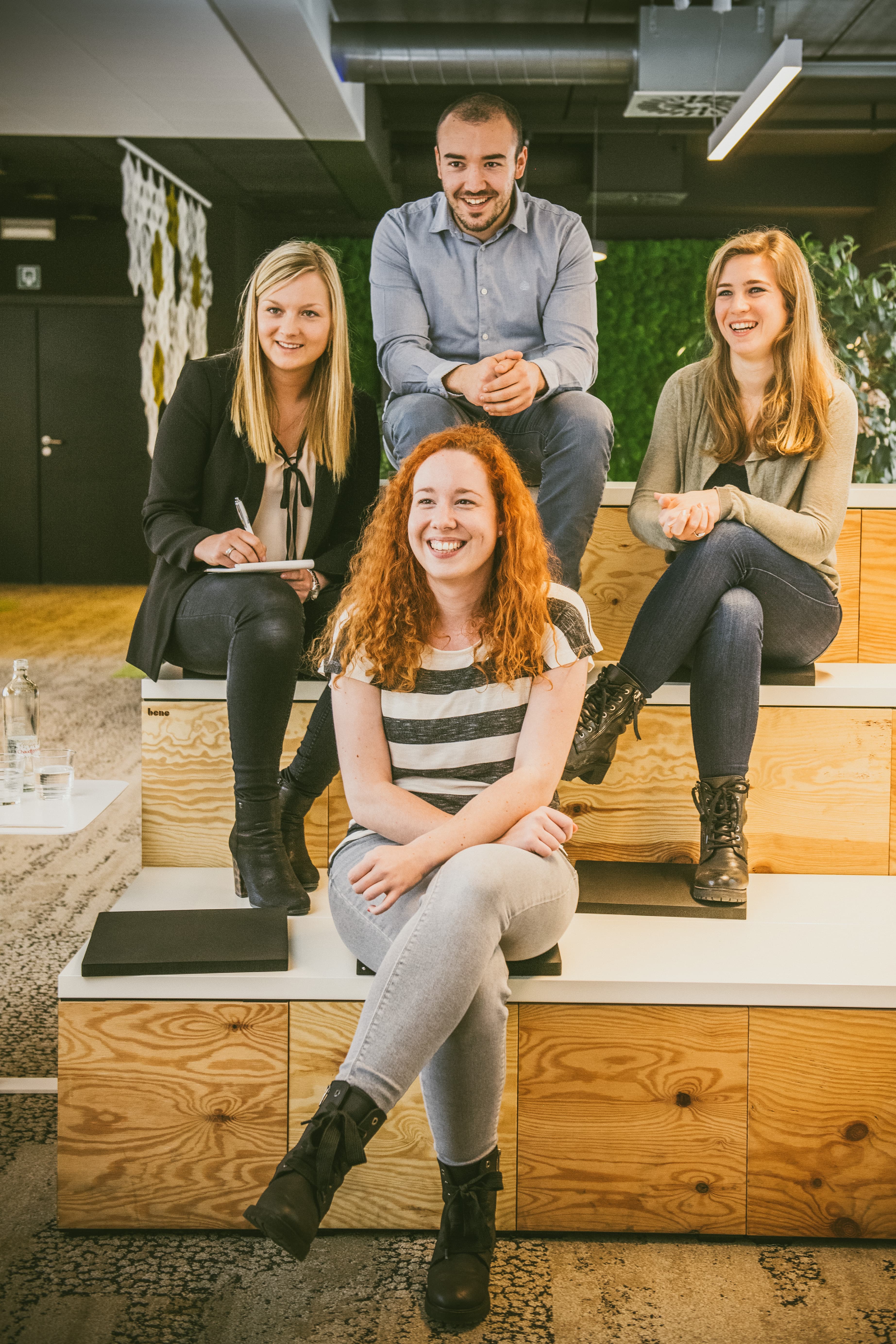 4 / 14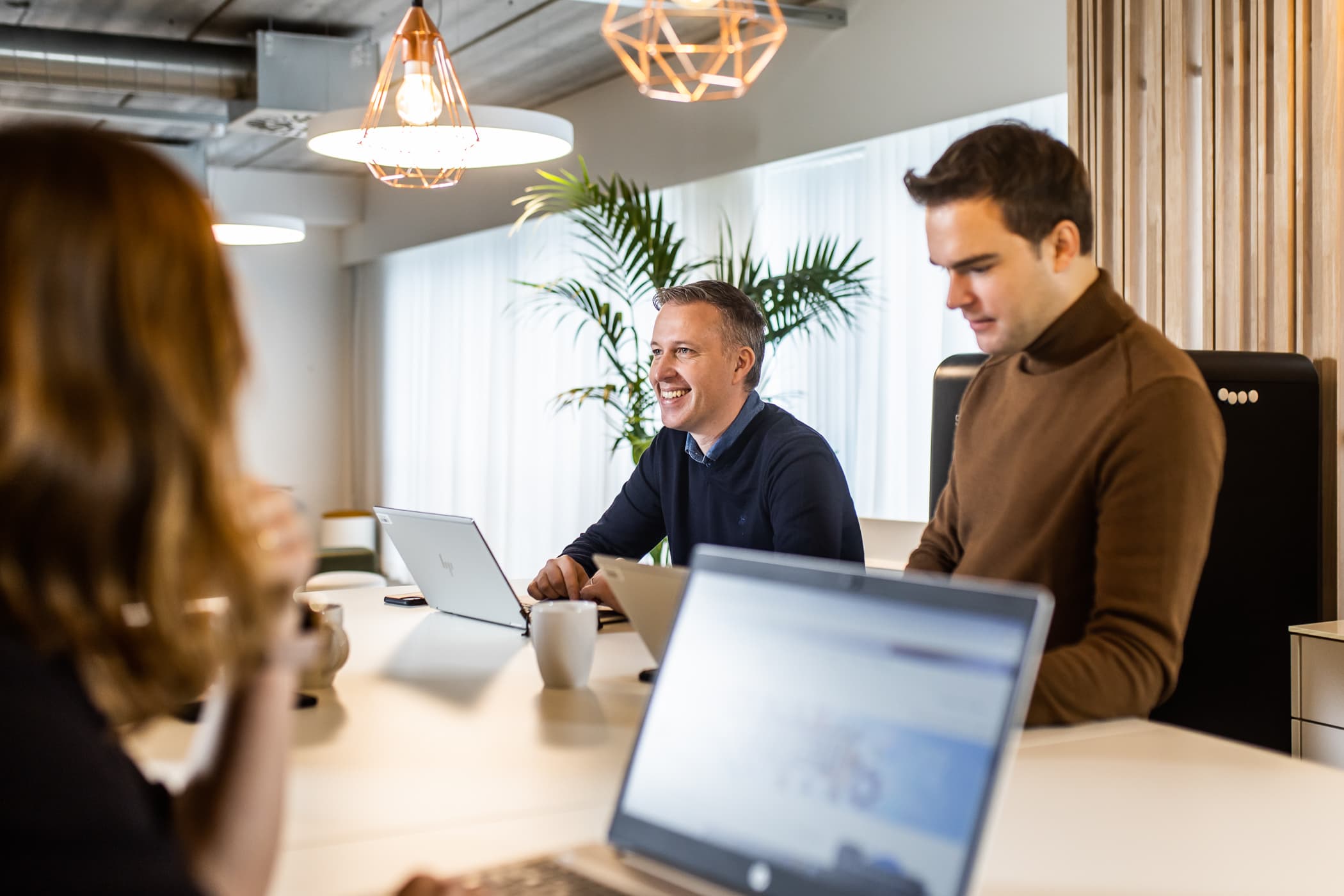 5 / 14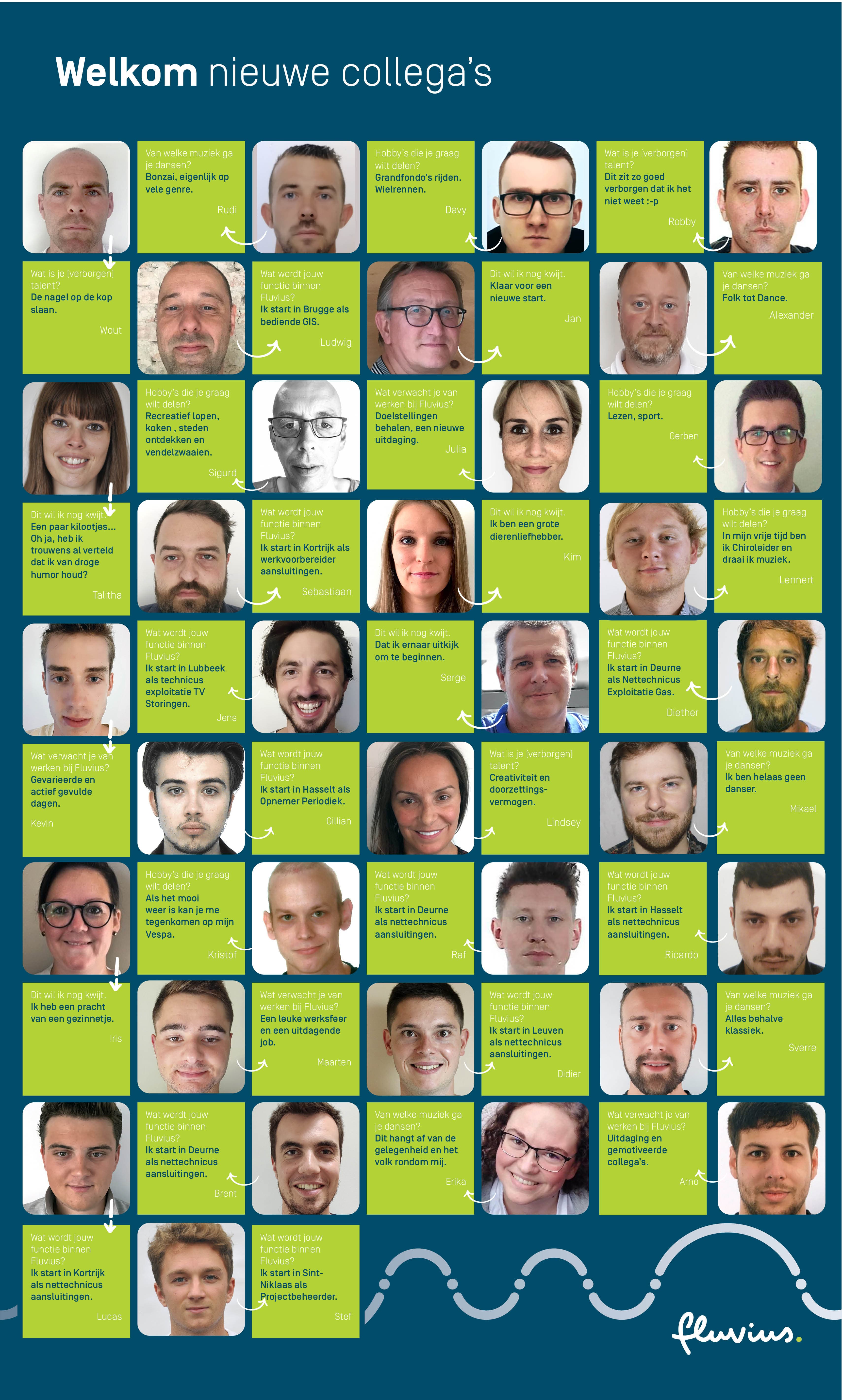 6 / 14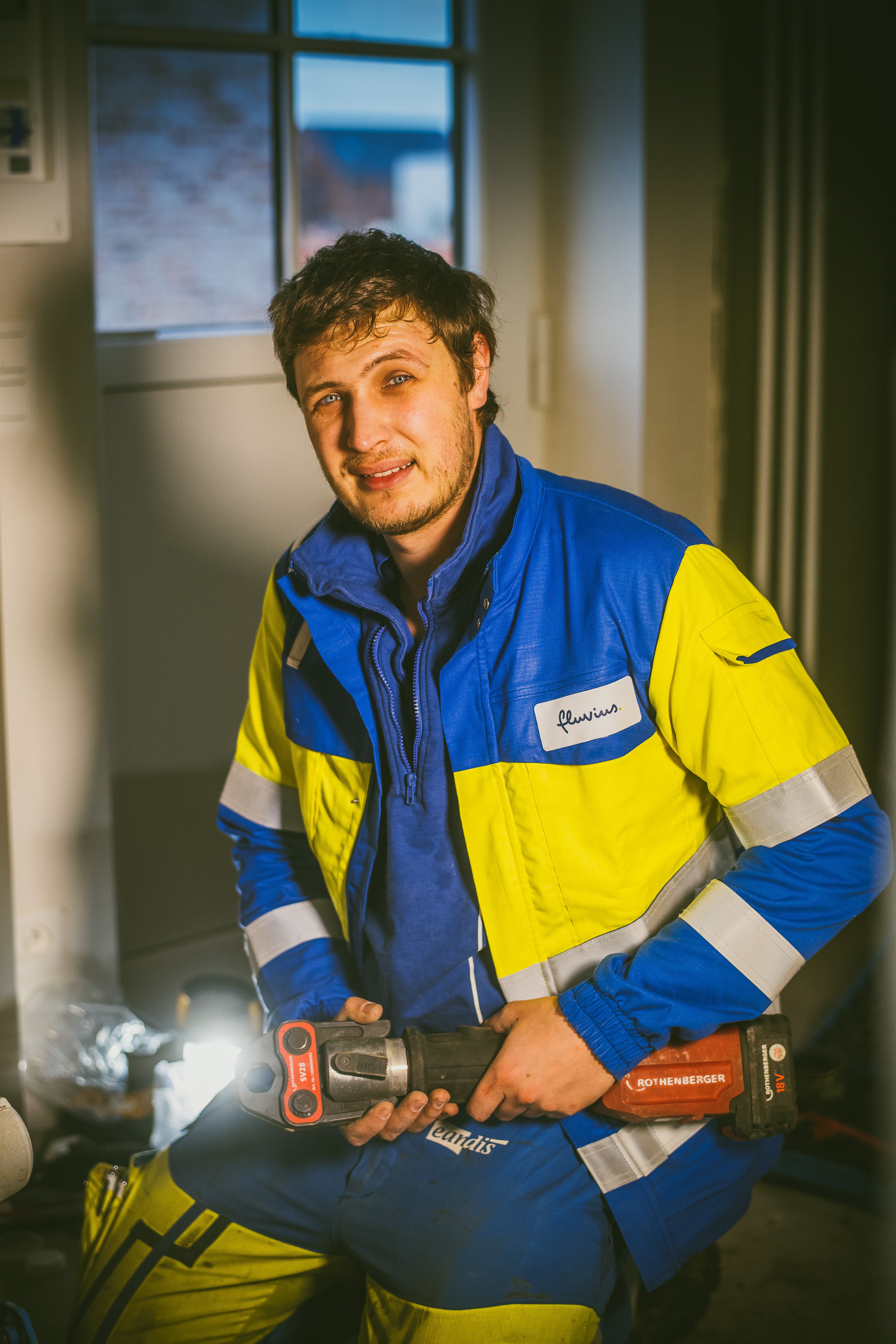 7 / 14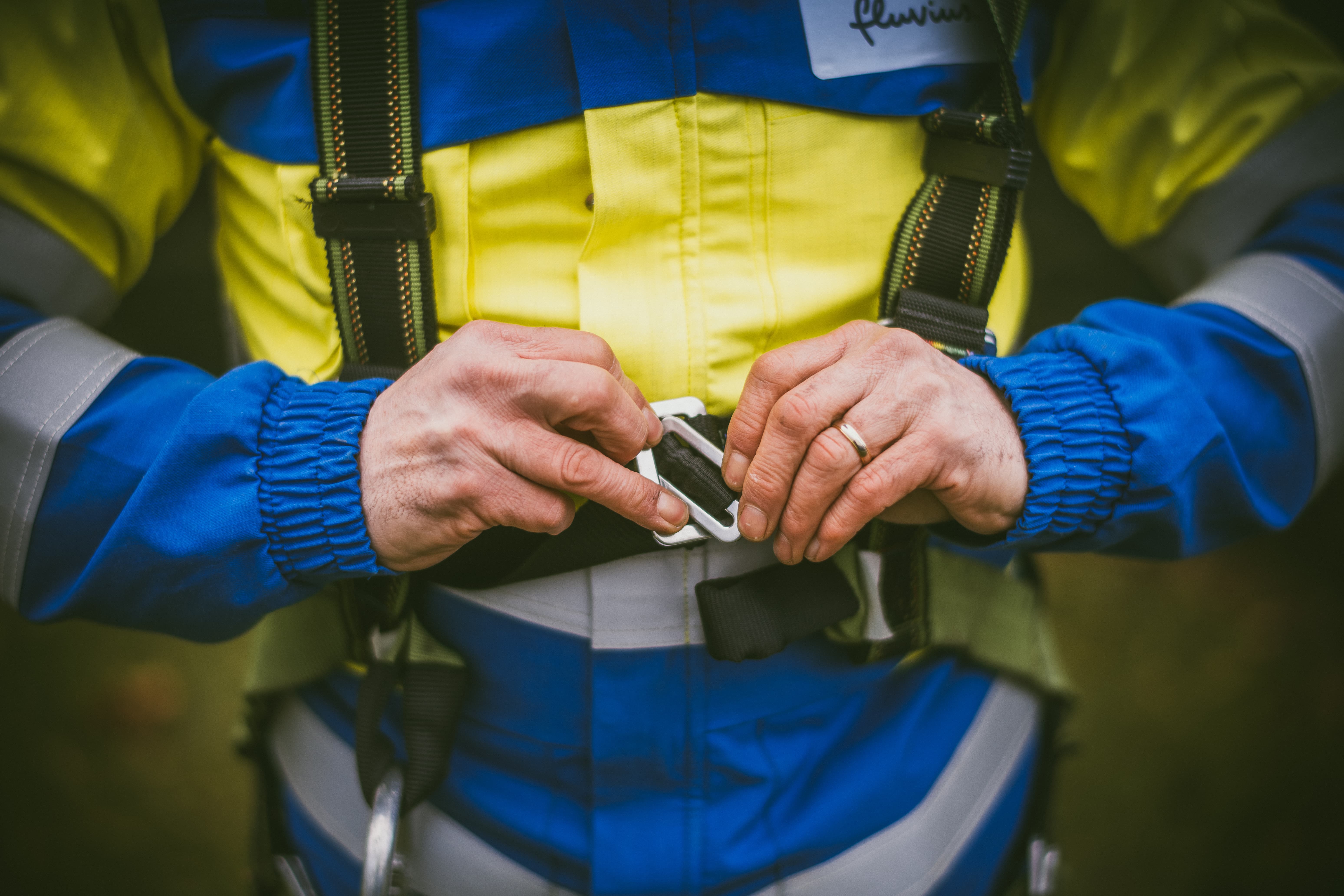 8 / 14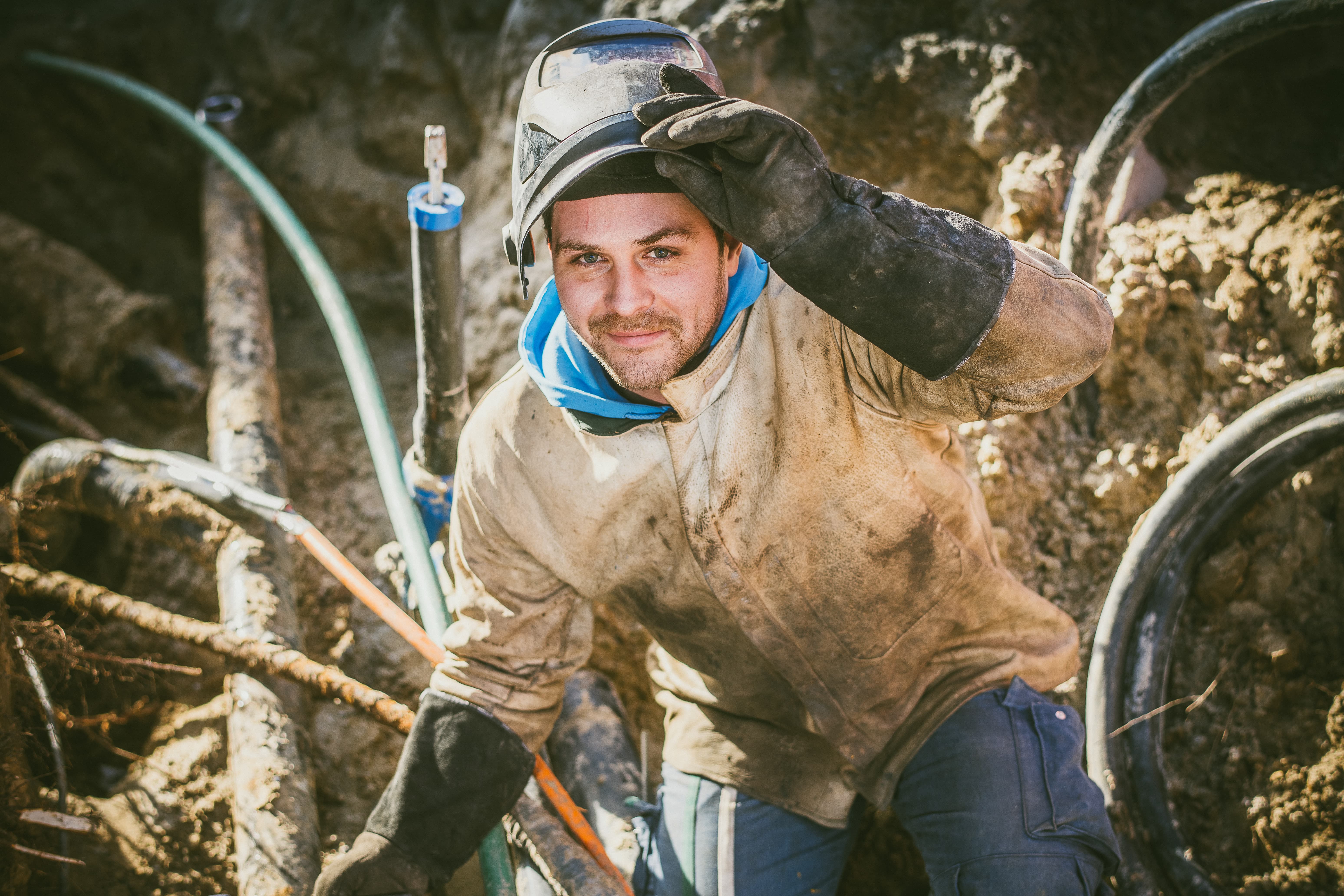 9 / 14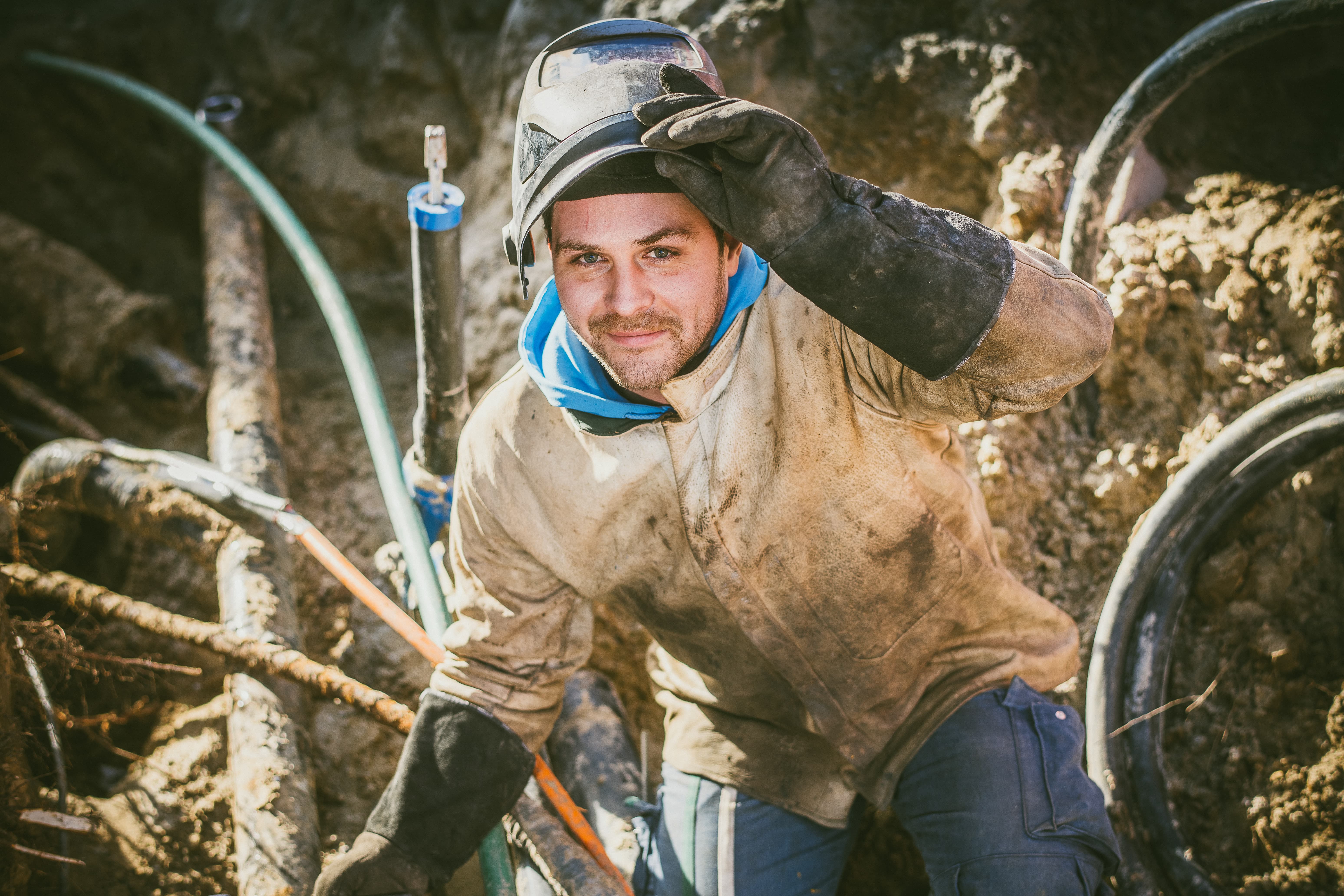 10 / 14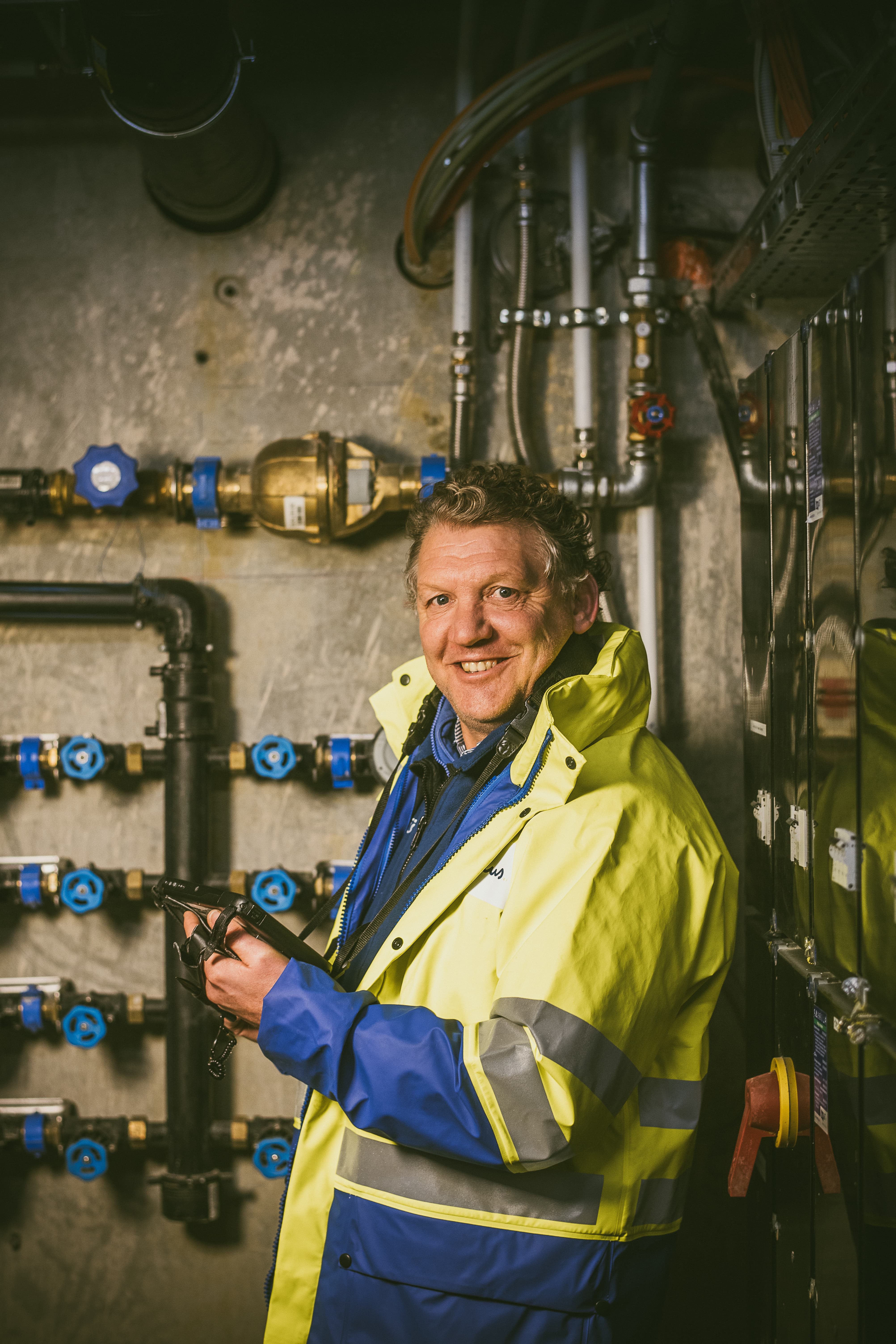 11 / 14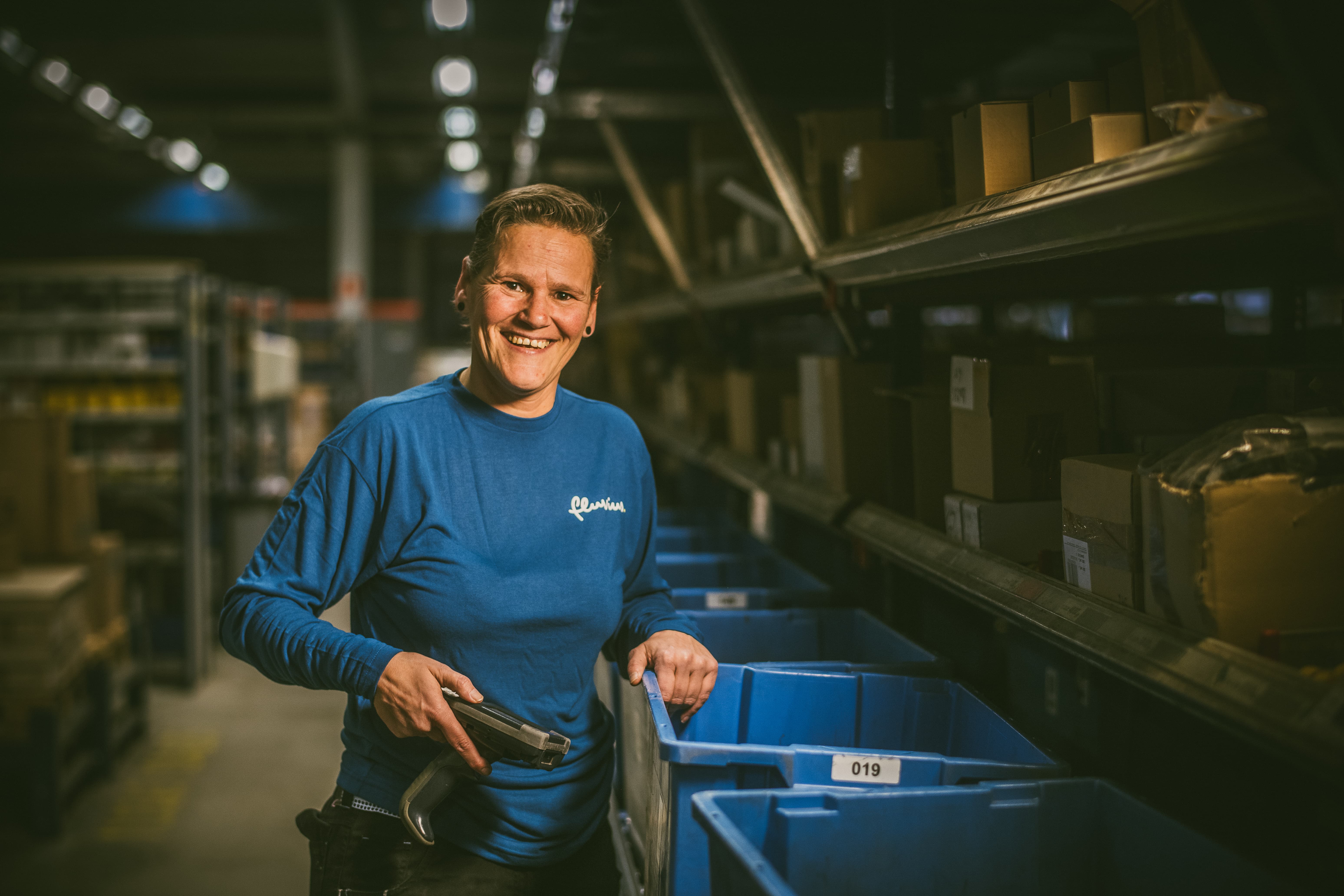 12 / 14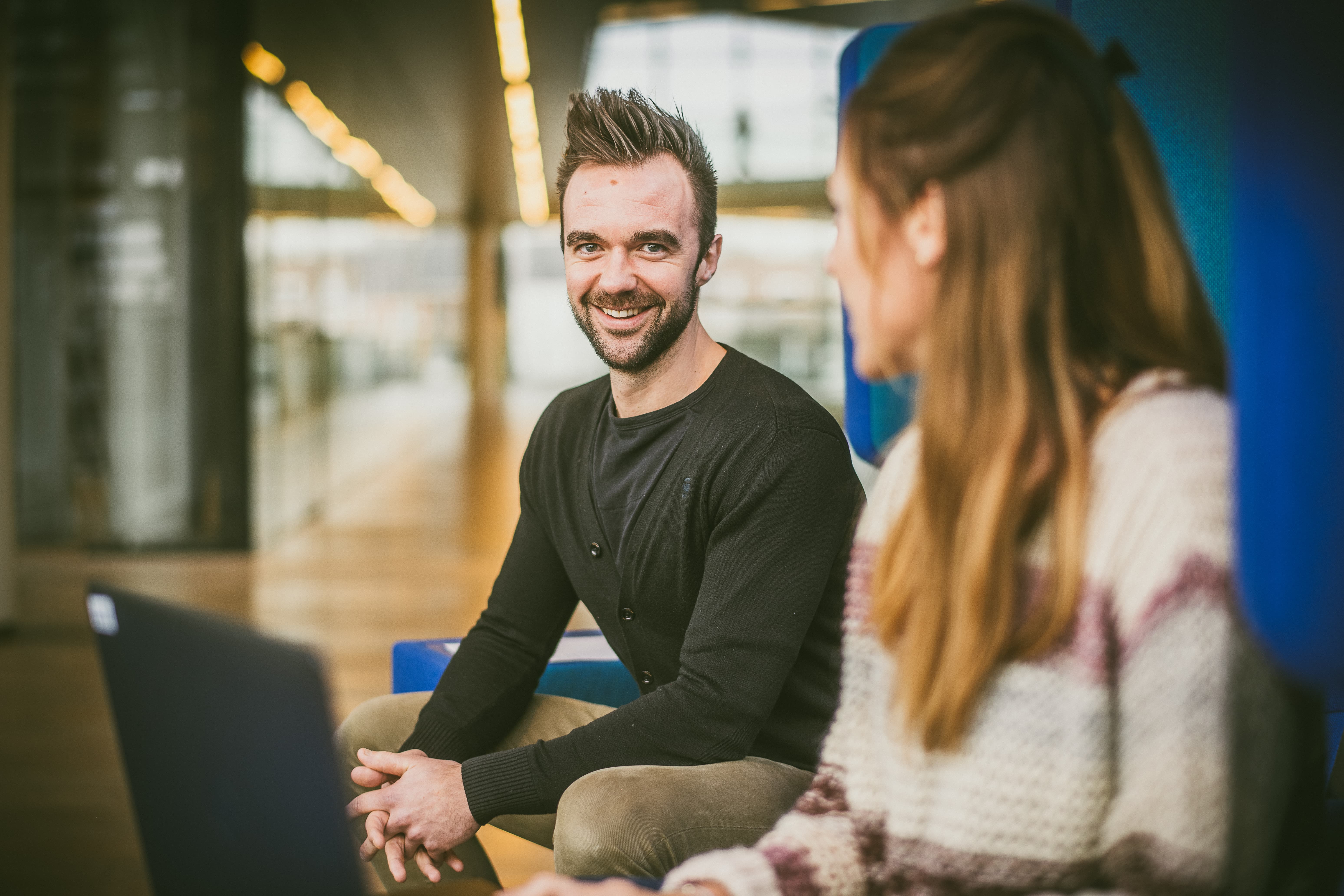 13 / 14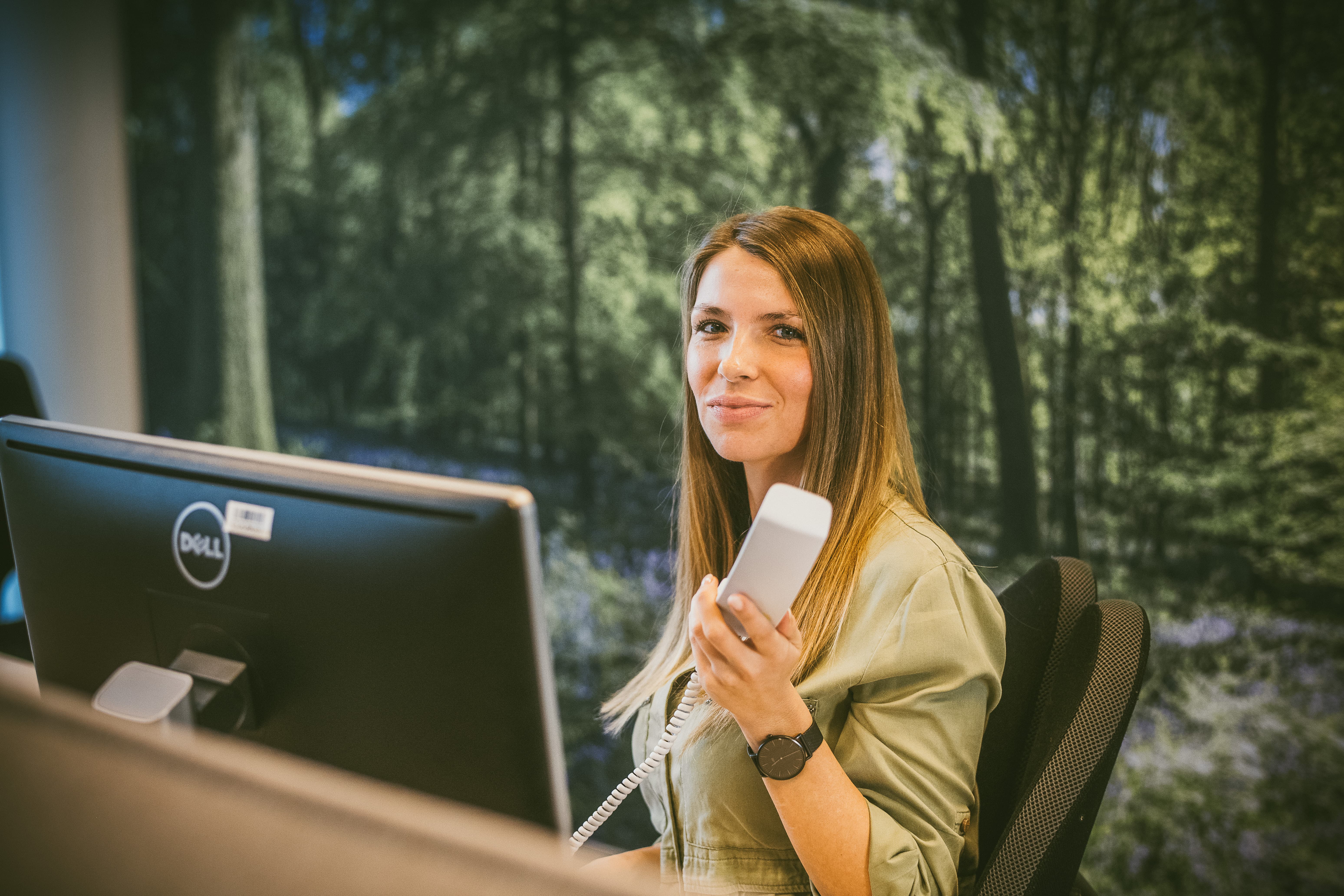 14 / 14
These organisations have achieved our minimum criteria to be able to call themselves a great place to work. Meaning 7 out of 10 employees say with confidence that this is a great place to work