Subscribe for a free infosession and find out how to become a Great Place to Work!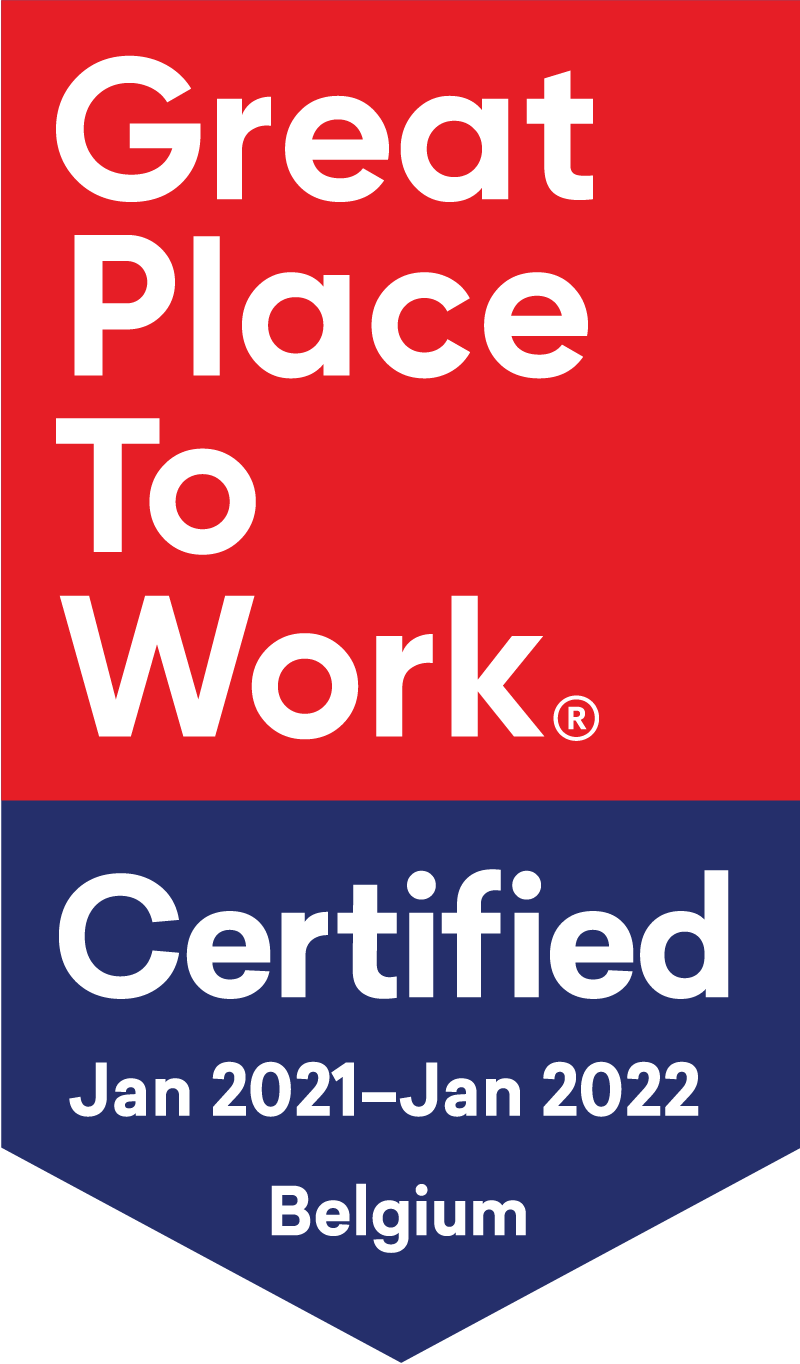 bluecrux
Updated January 2021.
About The Company
Bluecrux has been helping clients connect the dots between strategy & operations, between people & technology and between process & change since 2011. Through a combination of premium supply chain & operations consultancy and innovative SaaS technologies such as Binocs and LOP.ai, its unique approach helps drive sustainable transformation among a growing portfolio of international clients. Our desire to work closely with them is also reflected in our global presence, with offices in both Europe and the US. To discover more, visit www.bluecrux.com.
COMPANY SIZE
100
(Small&Medium)
INDUSTRY
Professional Services // Consulting – Management
"True value for me as a bluecrux'er is that I enjoy what I do and make people feel like I'm easy to approach."
Ruben
Supply Chain Consultant
"We all have different backgrounds & expertise. It allows us to combine our forces and get the best out of each of us."
Marie
Supply Chain Consultant
"There's a lot of personal freedom. Every day, we get the chance to use and evolve our own capabilities to realize new things within our expertise domain."
Frederik
VP Sales
"Bluecrux is a music band, but not like an orchestra with just one leader. You're allowed to improvise and do a solo, but you will always be backed up by the team."
Jeroen
Supply Chain Consultant
Over the past years bluecrux has grown quickly and we plan to continue our growth towards the future! With the opening of our US office and the further expansion of our Supply Chain Consulting and Software organization we are now a proud team of around 100 BeeCees (that is how we call our team members).

In the context of our growth we are continuously looking for new Beecees so do not hesitate to look at our website for the opportunities we might have in store!

When you apply, you'll meet some of our team members and the HR team, during your onboarding we'll take you through an elaborate process of:
Giving you a sneak peek into our organization even before you start;
Getting to know your colleagues;
Getting to know the organization, our story, structure, values and initiatives
Giving you autonomy and responsibility as from day 1. We immediately involve you in projects as we believe you learn best by doing;
Training to build the skills you need.
Apply here: https://www.bluecrux.com/careers/
1 / 5
2 / 5
3 / 5
4 / 5
5 / 5
Best Workplaces Lists
Great Place to Work® is proud to recognize bluecrux
These organisations have achieved our minimum criteria to be able to call themselves a great place to work. Meaning 7 out of 10 employees say with confidence that this is a great place to work