Subscribe for a free infosession and find out how to become a Great Place to Work®!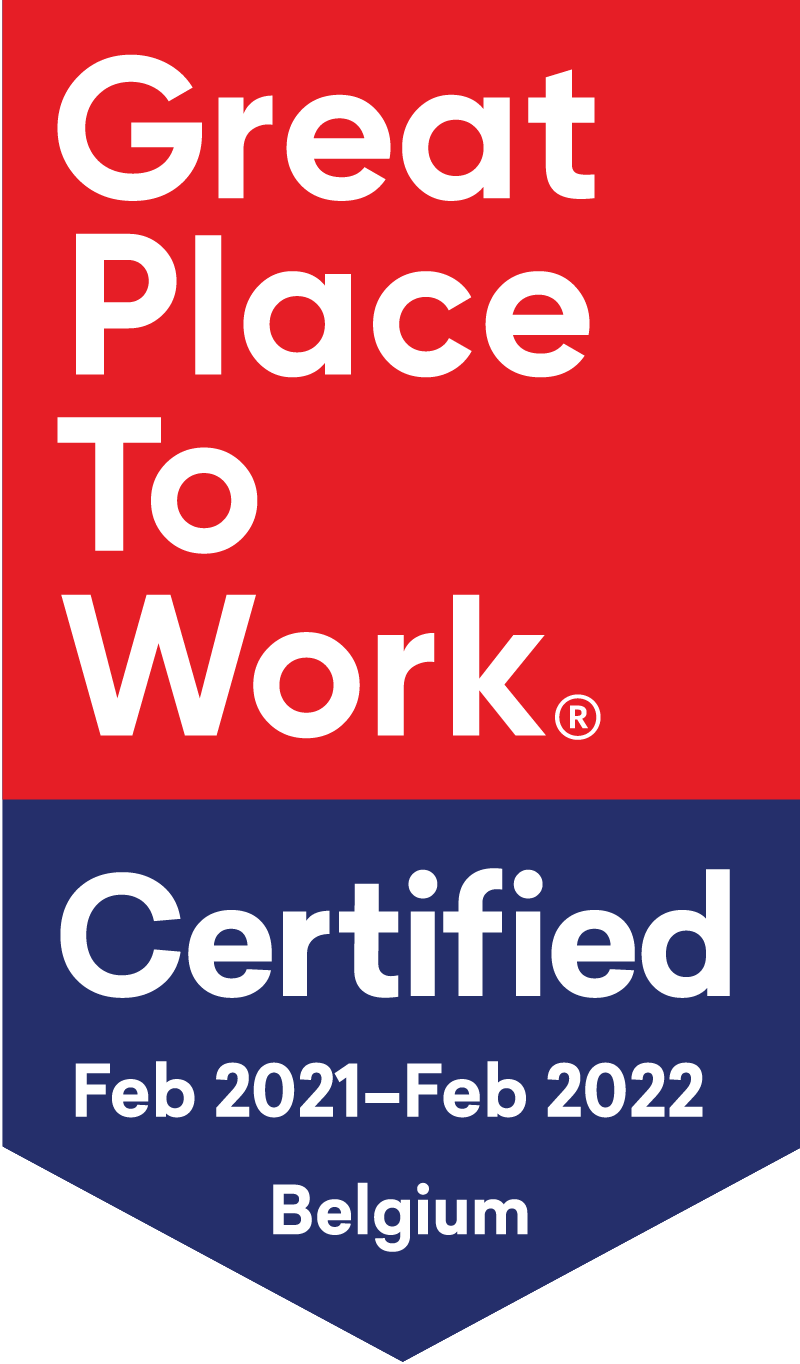 AbbVie
Updated March 2021.
About The Company
We are scientists, researchers, communicators, manufacturing specialists, regulatory experts, marketing professionals and more. We're also parents, brothers, sisters, friends, community leaders and volunteers. We come together every day to create, discover and deliver new ways to improve people's health.
At AbbVie, we realize that greatness doesn't happen in a bubble. It takes all of us learning and growing together to make a difference. We empower our employees to be their best selves — not just at work, but in everyday life. As a member of the AbbVie family, you are part of a culture that values work-life integration, professional development, community service and collaboration.
COMPANY SIZE
162
(Small&Medium)
INDUSTRY
Biotechnology & Pharmaceuticals // Pharmaceuticals
HQ Location
Wavre, Walloon Brabant, Belgium
""I was surprised by the level of preparation from the HR team and my manager upon my arrival in January 2020. I remember that my calendar was already pre-blocked with appointments during the first 2 weeks in order to ensure a smooth and efficient onboarding. It strengthened my positive feeling about the company and allowed a warm welcome as from the beginning.""
Laurens Goedgebeur
Sales Manager
"At AbbVie, I'm empowered to work independently and proud of what we accomplish together. Employees are given a lot of responsibility. Direct managers are also open for our ideas and new solutions, and they implement them if possible. AbbVie is offering employees ways to engage in fun activities unrelated to their day-to-day work. This opportunity to meet colleagues in a more relaxing environment is also the key to success."
Nancy Van Geys
Management Assistant
A comprehensive on-boarding process allows employees to work closely with their managers to design a personalized plan. This will help them achieve their goals and it continues all through the first six months. The benefit? Each new employee has the opportunity to see, feel and experience all the aspects of AbbVie's activities. We have regular review discussions in which we outline development opportunities, and help our people understand their growth paths and what it takes to achieve success.
Our vacancies: abbvie.be/nl/careers
1 / 5
2 / 5
3 / 5
4 / 5
5 / 5
These organisations have achieved our minimum criteria to be able to call themselves a great place to work. Meaning 7 out of 10 employees say with confidence that this is a great place to work