We'd love to tell everyone about your Great Workplace™!
Recognised Great Place to Work® organisations can display the official Great Place to Work® label, compare their survey scores to the Best Workplaces™ and many more sector benchmarks!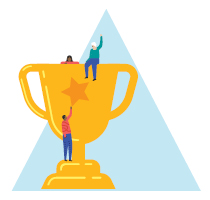 Get Great Place to Work® recognised every month during the year and display your Great Place to Work® label for 12 months.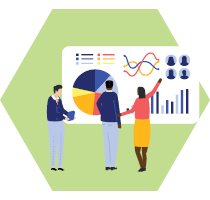 A comprehensive presentation of your results makes it easy to understand your data. The flexibility to add customized demographics and custom statements offers a deeper understanding too.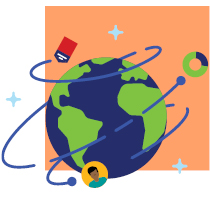 Turn your data into business information. Enable management success by leveraging expert next step recommendations, industry benchmarks and the flexibility to customize your data. Learn what motivates your employees and how to leverage motivation to advance your business.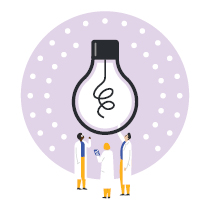 Drive business results with an in-depth look at the value of programmes that impact your workplace culture. Find out whether the ROI in your culture meets business requirements. Customized insights enable business performance, ensuring both employee and business needs are achieved. High trust cultures are founded on deep understanding.
It all comes down to Trust
Decades of research shows that workplaces with a high-trust culture are positioned for higher revenues, more innovation, more customer and patient satisfaction, more employee engagement, more organisational agility, and so on. Great Place to Work® helps you to achieve a high-trust culture in your organisation.
The Great Place to Work® tools, Trust Index© and Culture Audit© give you valuable data about the current state of your workplace culture and qualify you to compete for national and international lists.
1
Survey Your Employees
Select a 2-week period to launch our industry-proven Trust Index© Survey.
2
Complete the Culture Audit©
Tell us about all your company's programmes and practices in our Culture Audit©.
3
Analyse the Results
We will provide an in-depth analysis and determine whether you meet the Great Place to Work® criteria – a 70% average Trust Index© score and a 50% Culture Audit© score.
4
Get Recognised
Get recognition through certification during the year and your automatically eligible for our annual Best Workplaces™ Award show in March.
5
Improve employer brand
Use our label to tell the world and enhance your employer brand.
Contact us today to learn how you can get recognition for your high-trust, high-performing culture.