Subscribe for a free infosession and find out how to become a Great Place to Work®!
Get Recognized
At Great Place To Work® we celebrate (with) our clients.
Our goal since 2003 is to put great Belgian employers in the spotlight and give them the recognition they deserve. How we do this? Thanks to the voices of their employees, companies can earn our Great Place To Work certification and get the chance to be part of our annual Best Workplaces list.
The Great Journey
Survey your employees and submit your Culture Brief™
Find all the information about our survey on our We Measure page. Analyse the results immediately after the survey has closed and if you've met the threshold, become Great Place Certified™!
Get certified™
Certified organizations receive a custom Certification badge, which is valid for 12 months. Proudly share your accomplishment with your employees and the rest of the world!
Criteria for certification: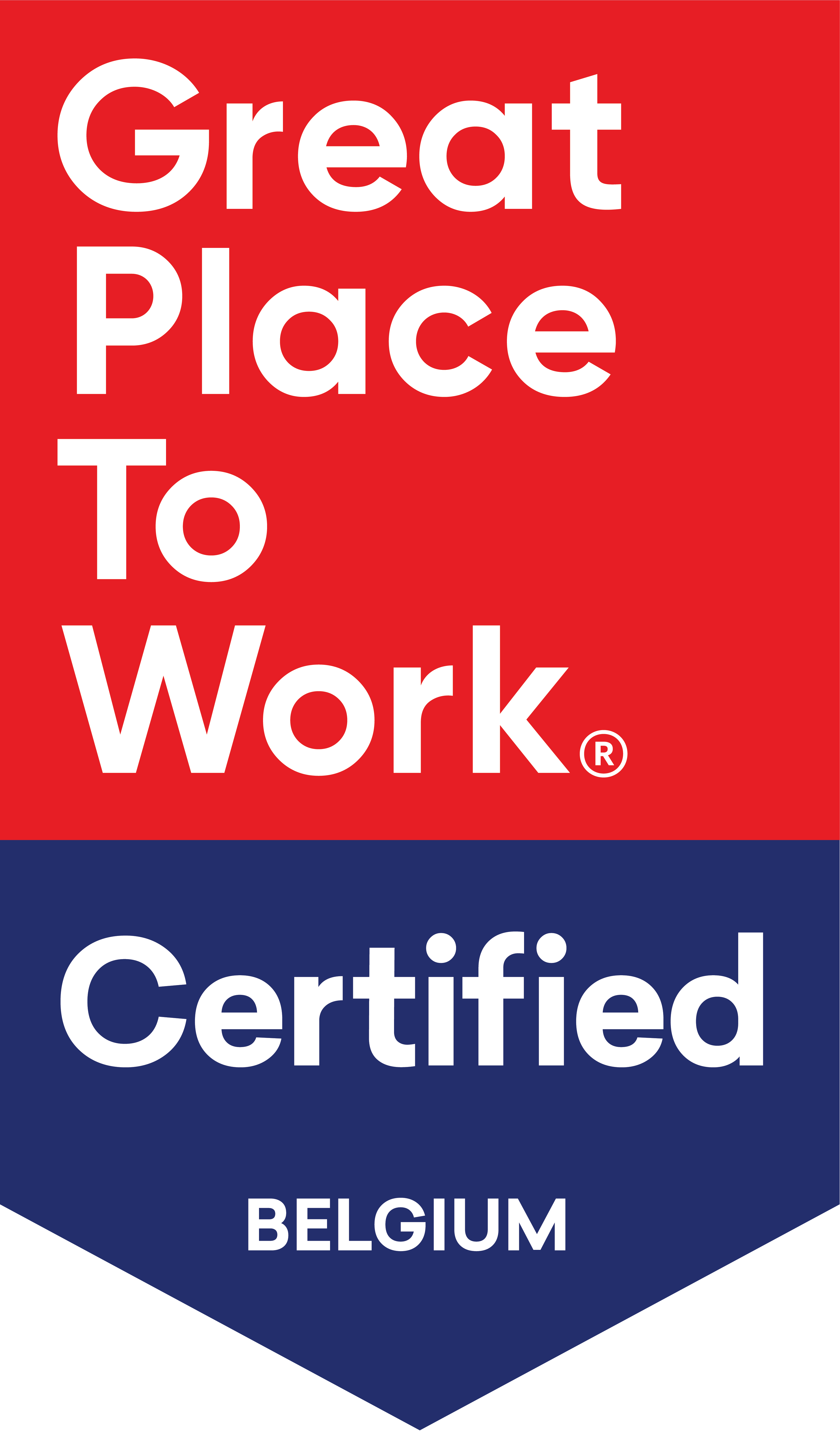 From 50 employees

A score of 70% or higher on the Trust Index

A minimum response rate (95% reliability)

A completed Culture Brief™
Submit your Culture Audit™ and get on our Best Workplaces™ list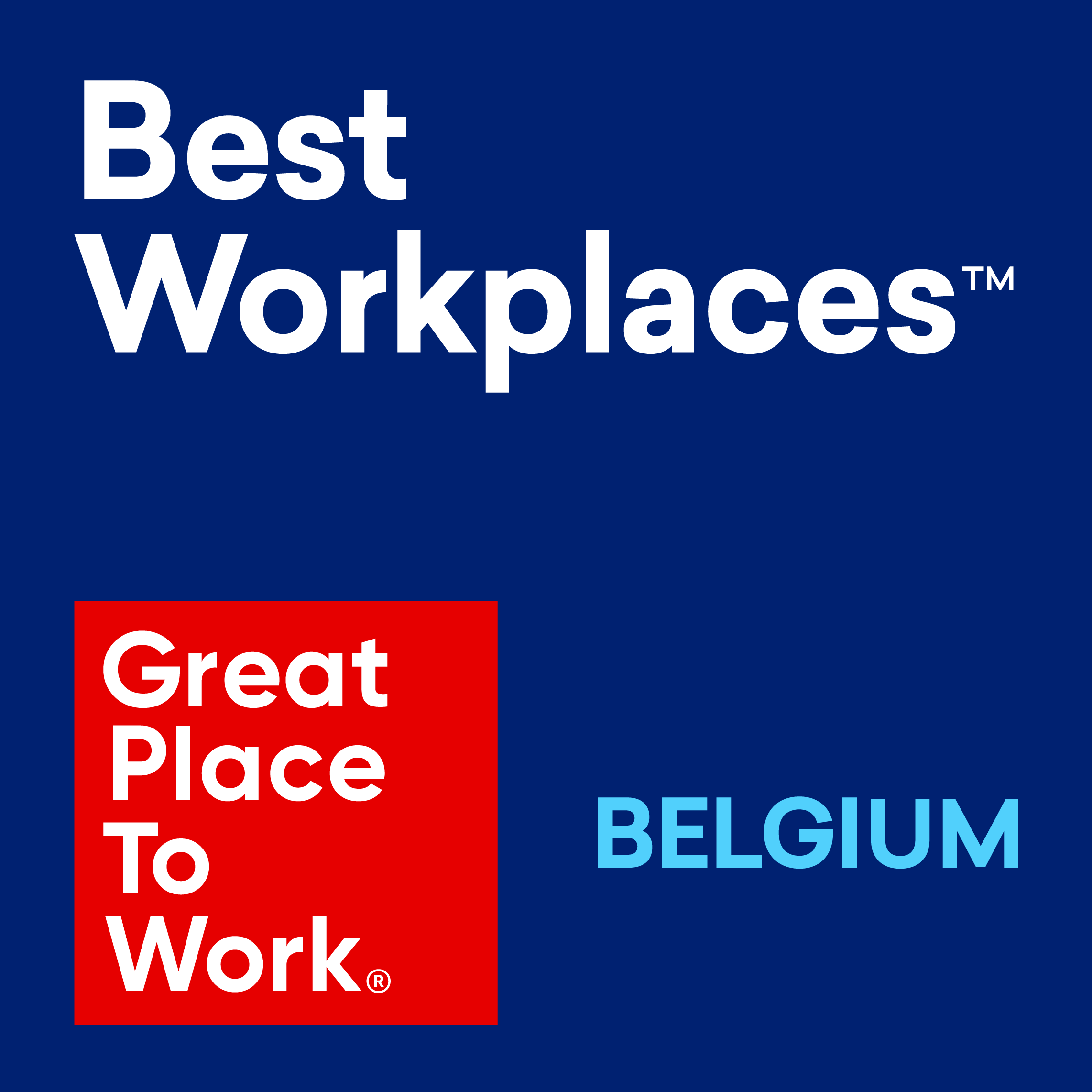 Provide details about your culture, programmes and practices that make your organisation unique, to conquer a place on our Best Workplaces™ lists. Based on the outcome of the Trust Index™ and Culture Audit™, top-performing companies get the Best Workplaces label.
Get ready for the next edition
We celebrate your success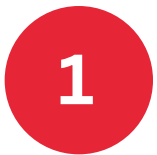 Great Place To Work® Award and the use of our label.
The award is sent to your company, so you can spread the word internally and externally about your certification! Be sure to use the hashtag #gptwbelgium so we can share your posts on our own channels.
We also provide you of a marketing toolkit to inspire you on the communications about Great Place To Work. This includes posters, presentation templates, best practices from other certified companies, ideas on how you can celebrate certification, etc.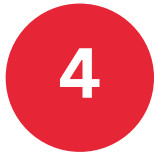 Press attention through our media partners.
Our media partners Jobat Media, Références and Htag dedicate one issue to the Best Workplaces™, and our research partner Vlerick Business School also sends out a press release.

Our yearly Award Event where we announce the Best Workplaces™
You and your team are invited on our yearly Award Event where we announce the Best Workplaces™!
What is the difference between Great Place to Work Certified™ and the Best Workplaces™ list?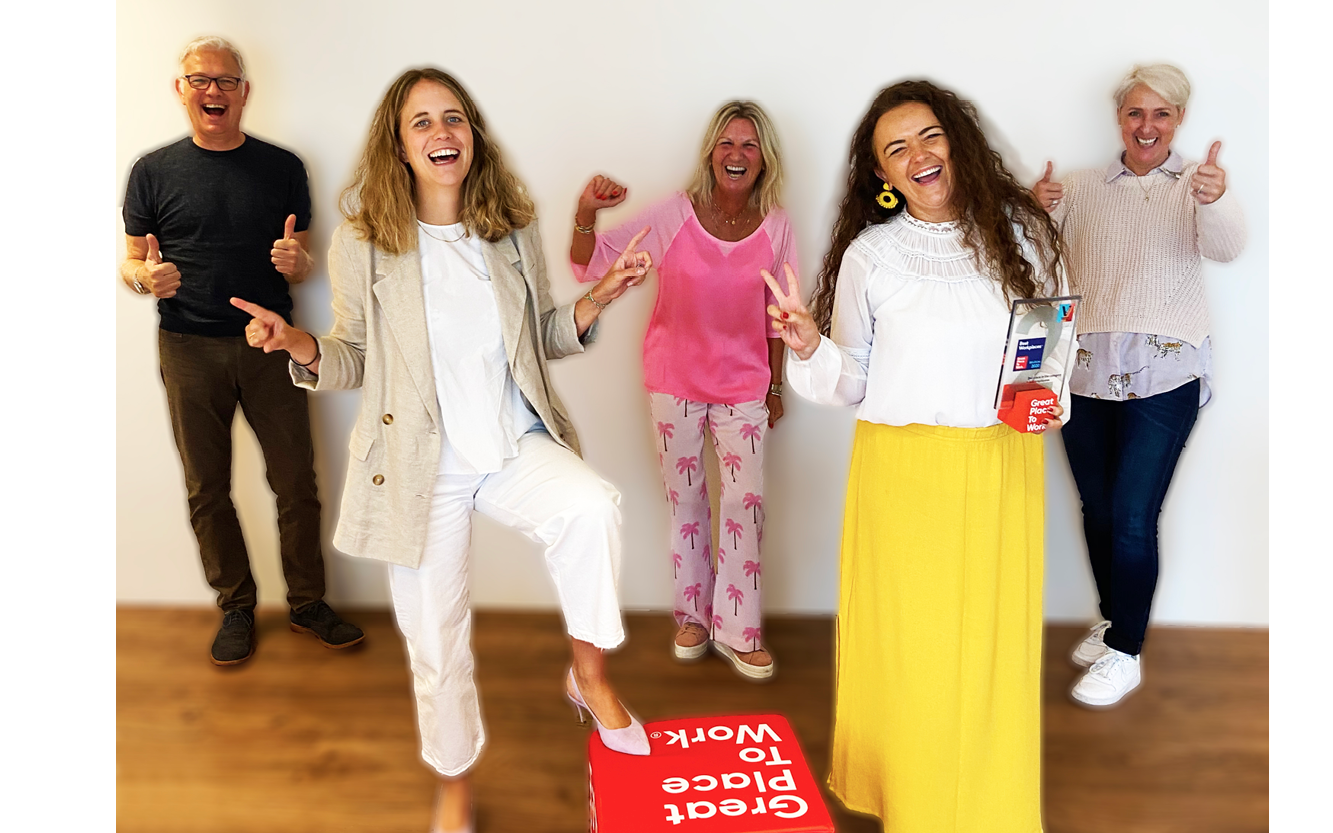 Customers will never love a company until the employees love it first.
- Simon Sinek