Subscribe for a free infosession and find out how to become a Great Place to Work®!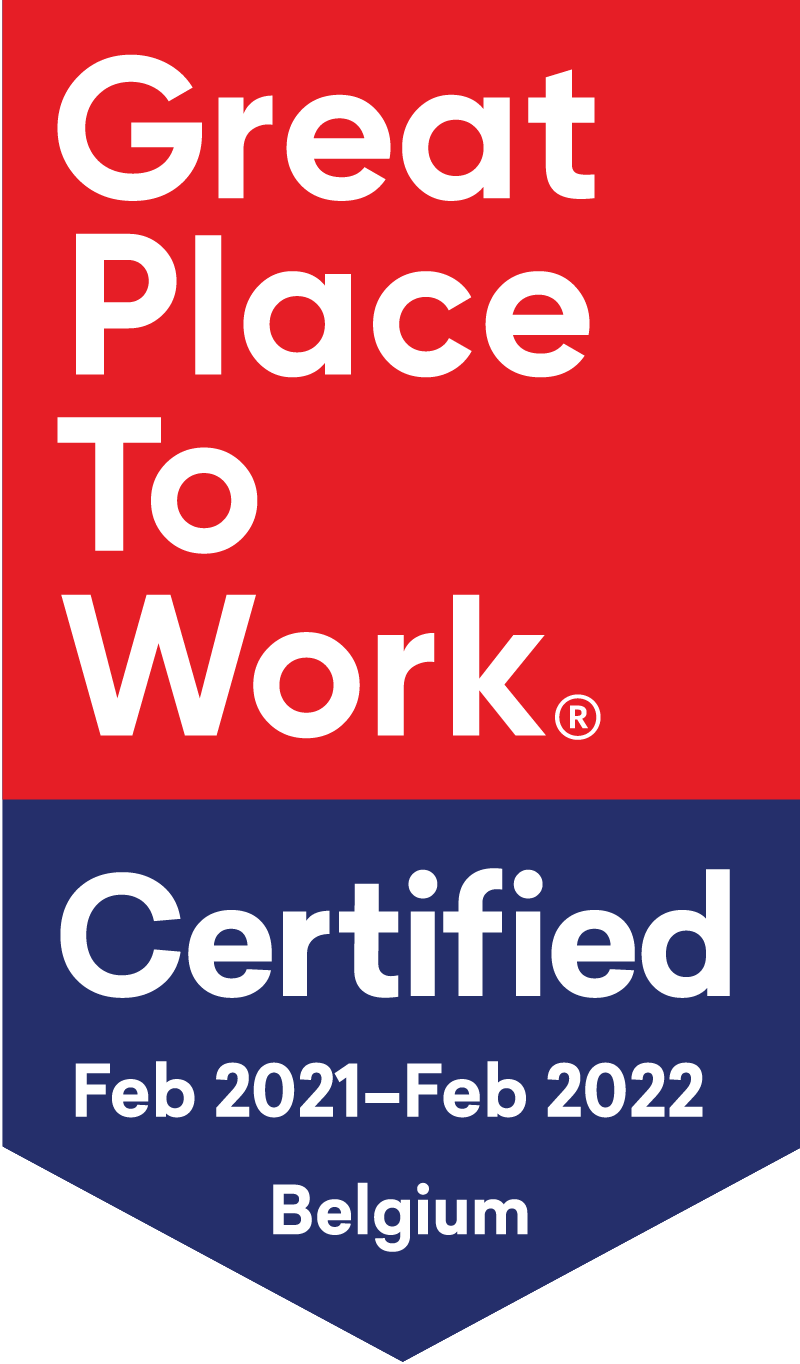 Protime
Updated March 2021.
About The Company
Time is becoming increasingly important in our society.
Organisations must constantly adapt to the ever more rapidly changing world. With the help of technology, we can organise ourselves differently today.
But people and organisations will always need to organise themselves as efficiently, effectively and flexibly as possible. This means that people will be constantly looking for different ways to optimize the time of human capital.
"De samenhang tussen de collega's, de positiviteit en de hulp die collega aan mekaar bieden is uniek. Daarom kom ik elke dag graag werken en mee bouwen aan de Protime cultuur."
Alain Bush
KMO Project Officer
"De verhalen over werken bij Protime leken onmogelijk en te mooi om waar te zijn. Nu ik hier wat langer bezig ben kan ik alleen maar beamen dat dit waar is, en in veel gevallen zelfs nog mooier!"
Geert Segers
Teamcoach Marketing
"Toen ik op zoek ging naar een nieuwe job zocht ik naar de nodige verantwoordelijkheid. Een plek waar je een frame krijgt om in te bewegen met een richting waarnaartoe, maar met de vrijheid om zelf te bedenken/bepalen hoe daar te geraken."
Sofie Clippeleyr
System Engineer
Unique and entrepreneurial Company Culture: At Protime, you work with fantastic people in a dynamic, international work environment with a unique and entrepreneurial company culture. It is no coincidence that we have been voted a Best Wotkplace™ for eight consecutive years.
Innovation never stands still for us. We like to find out every day how we can do things even better and are currently investing heavily in our web application myProtime. And there is much more in the pipeline!
Personal Coach: In addition, your personal coach - yes, you will have your own coach - will often see what suits you best and what you are good at so that you can specialise in what you excel in.
Work-Life Balance: Do you want to be flexible with your work-life balance and your time allocation? Check it out! By the way, everything we do is in the cloud, so you can always access it.
Best Workplaces™ in Europe: But more important than all of the above is that you choose one of the best employers in Europe (Great Place to Work®).
1 / 11
2 / 11
3 / 11
4 / 11
5 / 11
6 / 11
7 / 11
8 / 11
9 / 11
10 / 11
11 / 11
These organisations have achieved our minimum criteria to be able to call themselves a great place to work. Meaning 7 out of 10 employees say with confidence that this is a great place to work