Subscribe for a free infosession and find out how to become a Great Place to Work®!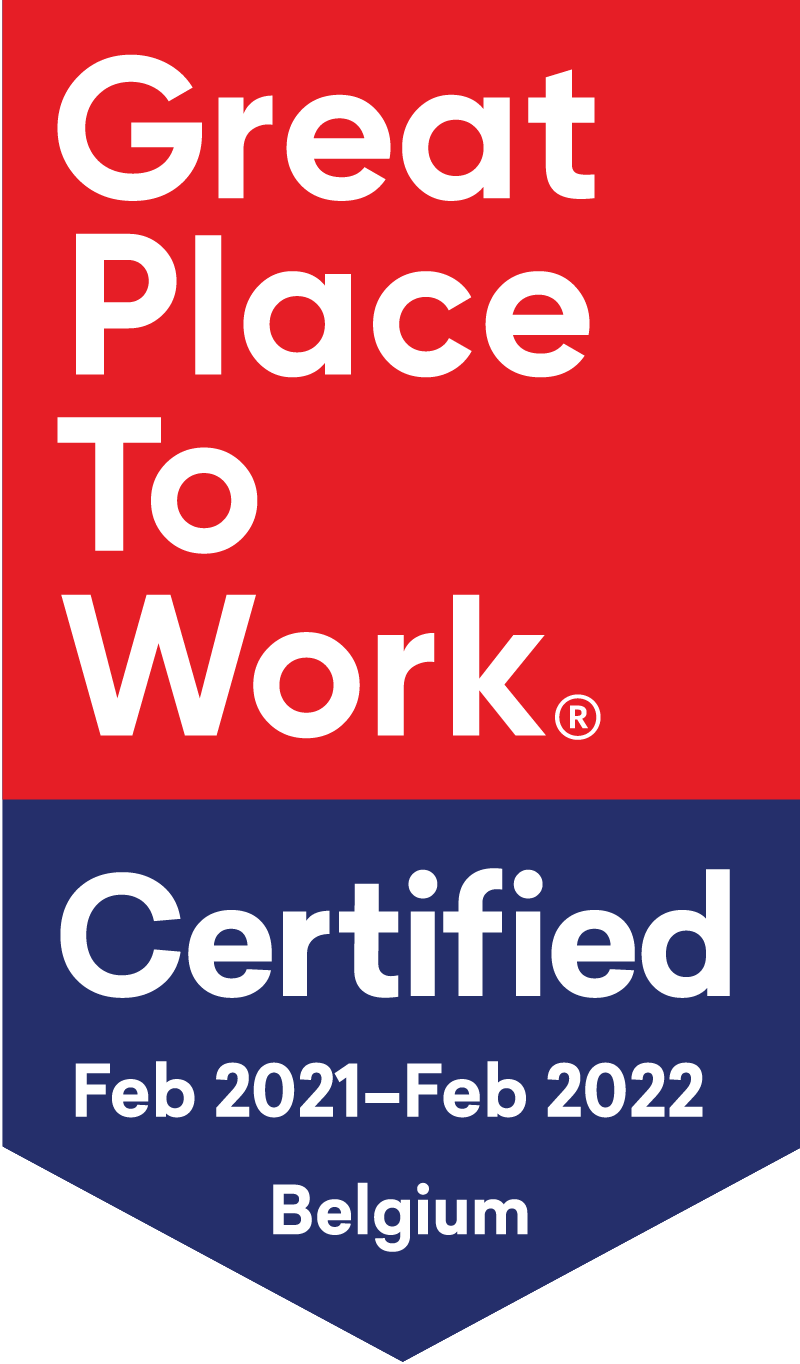 Plantyn
Updated March 2021.
About The Company
Our mission? Facilitating Schools and education professionals in their jobs, offering teachers comfort in teaching and ensuring that pupils can optimally develop their competencies. And you can help us!
COMPANY SIZE
146
(Small&Medium)
INDUSTRY
Media // Publishing and Print
"Plantyn is voor mij de werkplek waar ik mijn talenten ten volle kan benutten. Ondanks de duidelijke rolprofielen en organisatiestructuur, worden we hier niet in een hokje geduwd en kunnen collega's afdelingsoverschrijdend leren van elkaar. Ik heb daardoor al talrijke initiatieven kunnen opzetten, waarvan ik denk dat het bedrijf beter wordt, maar waar ik tegelijkertijd heel veel energie en voldoening uit haal. Het is de sfeer van vertrouwen die binnen Plantyn voelbaar is en de kans om samen te werken met collega's –allen met een sterke groeimindset –die me triggert met mijn ideeën naar buiten te komen en ze niet voor mezelf te houden. Bij Plantyn sta ik dus zelf aan het roer bij de invulling van mijn werkweek en dat zorgt ervoor dat ik elke dag goesting heb om erin te vliegen!"
Stefanie Van Zonhoven
Professional Trainer
"De samenhorigheid en goede sfeer tussen de collega's, die nog eens worden versterkt door een heus 'eventteam' dat allerhande activiteiten organiseert, zelfs (digitaal) in COVID19-tijden. Het feit dat Plantyn kwaliteitsvolle producten op de markt brengt en blijft innoveren, zorgt ervoor dat ik trots ben om hierte werken."
Open Comment Trust Index
"Plantyn voelt aan als een 'familie' van mensen die allemaal voor hetzelfde doel gaan. Het is een bedrijf met veel mensen vol passie en goesting om er voor te gaan. Er heerst veel collegialiteit en loyaliteit aan het bedrijf, waardoor het een warme en persoonlijke bedrijfscultuur heeft. Omdat het bedrijf middelgroot is, is het niet te klein voor een professionele aanpak, maar niet te groot om toch een persoonlijke aanpakte behouden."
Open Comment Trust Index
1 / 11
2 / 11
3 / 11
4 / 11
5 / 11
6 / 11
7 / 11
8 / 11
9 / 11
10 / 11
11 / 11
These organisations have achieved our minimum criteria to be able to call themselves a great place to work. Meaning 7 out of 10 employees say with confidence that this is a great place to work