Subscribe for a free infosession and find out how to become a Great Place to Work!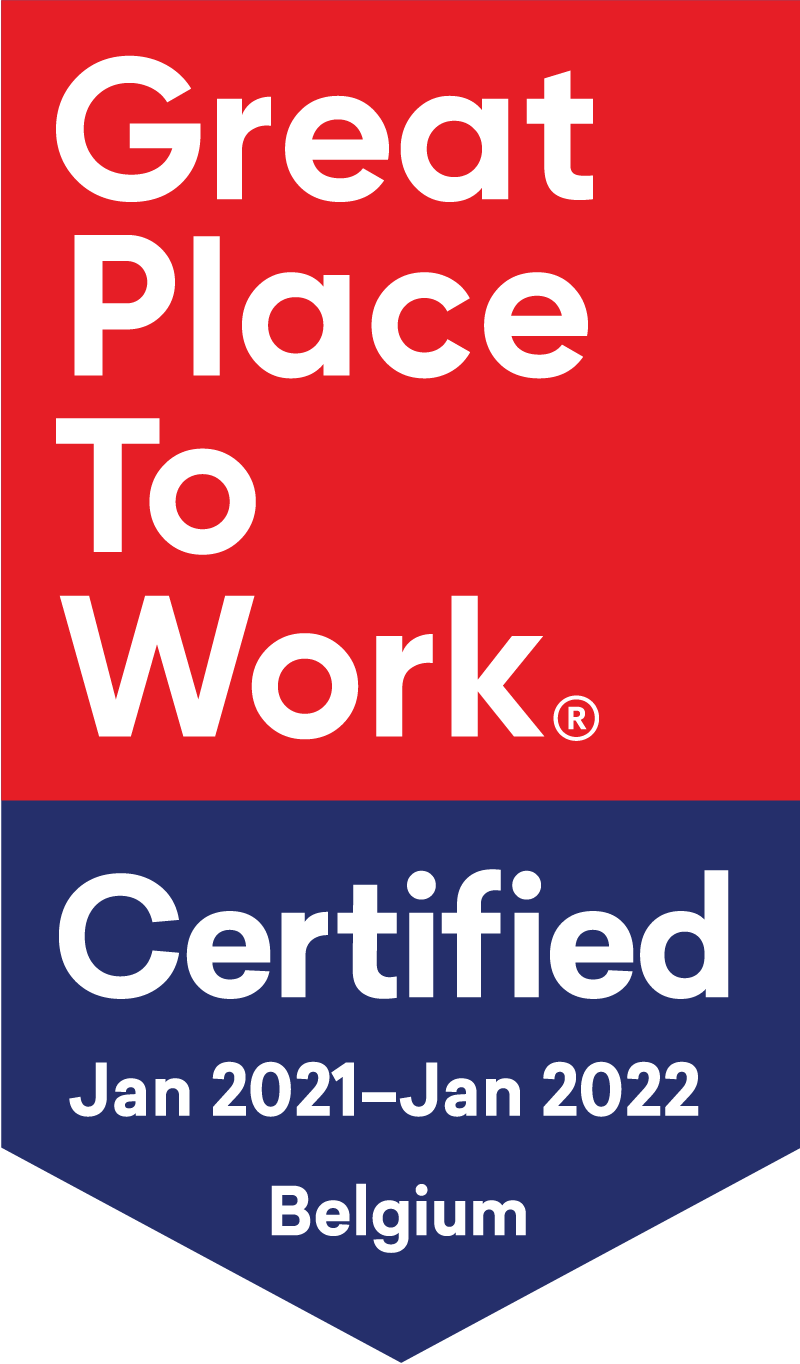 PeopleWare
Updated February 2021.
About The Company
Designing, building and supporting software that is integrally tailored to the specific needs of each organisation is our core business!
Central to our approach is the 'human being'. We believe that our services and solutions are always at the service of people. We want to offer them user-friendly, solid and flexible solutions that evolve with the growth of the organisation and the market.
Agile development is in our DNA. We continue where others stop and ensure that software is an accelerator for business growth. We do this with a close-knit team of specialists of whom we are enormously proud. As a certified AWS partner, we build future-proof solutions every day.
We also lend our experts to external projects. What makes them unique is that they bring 1.279 years of experience to the table. Team as a service is also one of the possibilities. Finally, companies with their own IT team hire us as a sounding board to assist them in their strategy. We do this very effectively, based on our own practical experience.
COMPANY SIZE
51
(Small&Medium)
INDUSTRY
Information Technology // Software
"Julie immediately convinced me of the qualities of PeopleWare: they work out complex IT projects, with keen eye for quality and using the latest technologies. Atmospheric photos proved that people are central. Shortly after signing my contract, the first corona lockdown followed. Oops what now? But the start-up continued smoothly. My godfather, project manager and tech lead welcomed me personally and surprised me with the very first PeopleWare facebook: a photo of each colleague with a personal welcome text. My training went smoothly online."
Erik Van Goubergen
Senior .Net developer, started March 2020
Your onboarding starts with your first interview. With a nice cup of coffee we get to know each other better. What are your values? Waht do you need to be happy in your work? What kind of working environment fits you? A personal approach from the very beginning.
Signed the contract? Welcome to your new family, the PeopleWare family. For us it is important that you feel comfortable and confident to start you rfirst dat at work. That's why we also give preboarding a lot of attention.
Your big day had arrived. One of our colleagues will pick you up at home. That's where it all begins. At the PeopleWare offices, your godmother/godfather is ready to welcom you. The first day is entirely dedicated to acquaintance, getting to know you colleagues, all the ins and outs within PeopleWare and a nice lunch with our management.
Now that you are familiar with our way of working and getting to know your colleagues, this is where your journey begins. Every day, you have the chance to have a good laugh, have good technical, but also random talks, and above all the opportunity to improve yourself: to learn, to gain knowledge and of course to share your knowledge as well.
Discover all vacancies at PeopleWare here: https://www.peopleware.be/jobs/
1 / 7
2 / 7
3 / 7
4 / 7
5 / 7
6 / 7
7 / 7
Best Workplaces Lists
Great Place to Work® is proud to recognize PeopleWare
These organisations have achieved our minimum criteria to be able to call themselves a great place to work. Meaning 7 out of 10 employees say with confidence that this is a great place to work