Subscribe for a free infosession and find out how to become a Great Place to Work!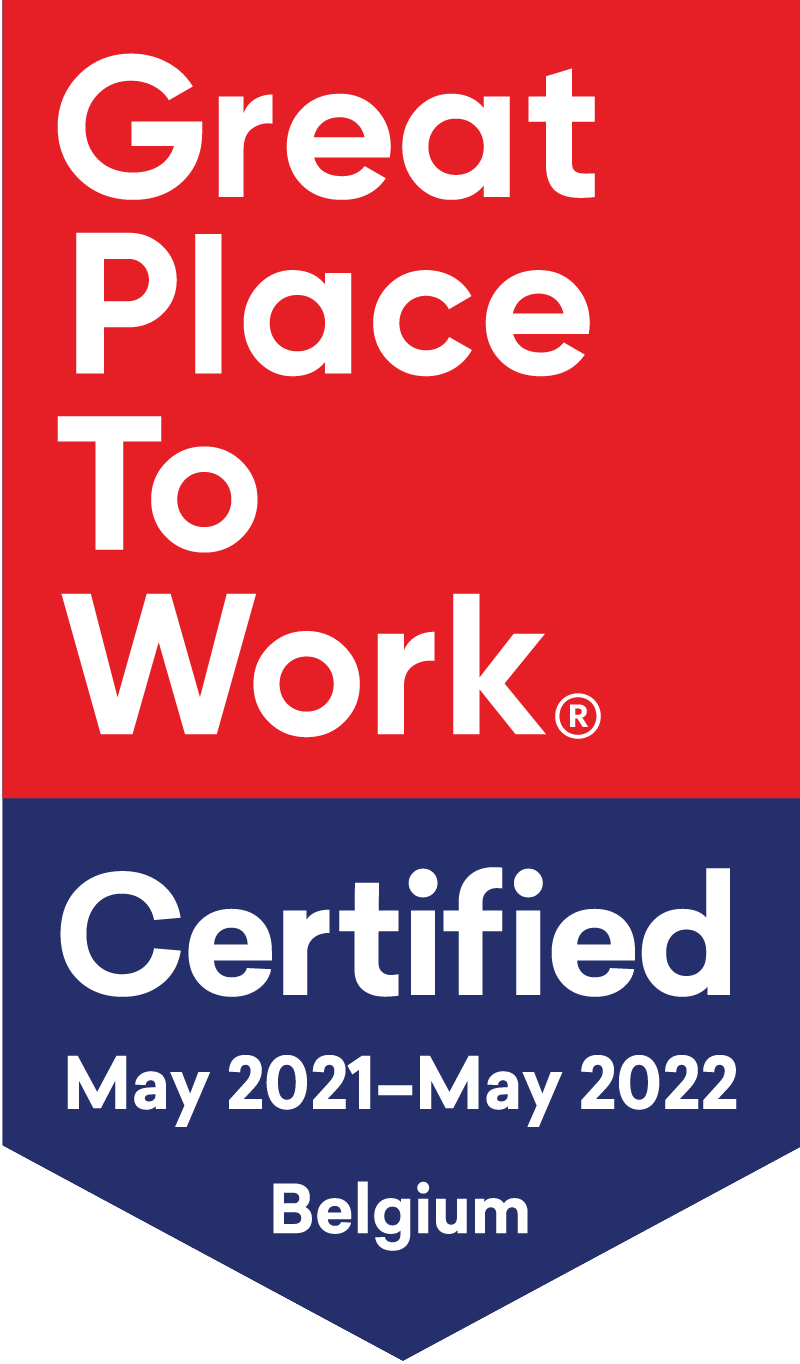 Fostplus
Updated June 2021.
About The Company
"Fost Plus is a non-profit organisation responsible for the selective collection, sorting and recycling of household packaging waste in Belgium. Through promotion, coordination and funding, we implement the circular packaging economy in practical terms. We recycle over 90% of the household packaging on the market every year thanks to the efficient collection of glass, paper-cardboard and PMD.
Packaging management has evolved firmly in the direction of sustainable materials management. To this end, we work closely with all parties concerned: companies, federations, authorities, municipalities and intermunicipal organisations, collection, sorting and recycling companies and the general public. Fost Plus was established in 1994 on the instigation of the companies and operates in all three regions of the country. Our mission enables us to attain the European objectives for sustainable waste management. "
HQ Location
Evere, Brussels, Belgium
"Open mindset and can do attitude at most people side, Great respect between individuals and Caring approach. Opportunities are huge!"
Employee Comment
"De flexibiliteit vind ik heel fijn, ik moet me nooit zorgen maken dat mijn work-life balance uit balans geraakt. Dat geeft me rust."
Employee Comment
"Ik voel me enorm thuis bij Fost Plus. Mijn functie laat mij toe om binnen een heel breed spectrum taken en verantwoordelijkheden op te nemen, in een verscheidenheid aan kennisdomein. Dit zorgt ervoor dat het werk qua inhoud steeds interessant blijft. Ik mag hierbij met veel verschillende mensen (zowel intern als extern) samenwerken, wat heel fijn is. Daarnaast voel ik me ook heel gewaardeerd en heb ik een nauwe connectie met de collega's."
Employee Comment
"L'entreprise respecte ses valeurs. Et cela c'est très important pour moi. Nous ne sommes pas des numéros mais des êtres humains à part entière."
Employee Comment
"Heel veel dingen positief zijn/goed zitten: mensen krijgen kansen, motiverende sfeer, eigen rol goed te kaderen in globale doel, de persoon telt mee (oa work-life balance krijgt veel aandacht), goede werksfeer, goede arbeidsomstandigheden/arbeidsvoorwaarden, ..."
Employee Comment
These organisations have achieved our minimum criteria to be able to call themselves a great place to work. Meaning 7 out of 10 employees say with confidence that this is a great place to work