Subscribe for a free infosession and find out how to become a Great Place to Work®!
About The Company
DELA is the only funeral specialist in Belgium that combines the organisation and insurance of funerals. More than 75 years of experience and expertise guarantee a smooth, affordable and dignified funeral or cremation for everyone. Thanks to our personal approach, at DELA you are more than just a customer. It is no coincidence that DELA stands for "Draagt Elkanders Lasten". This is how we take care of each other. We do this with our DELA Funeral Care Plan, a tailor-made funeral insurance policy.
INDUSTRY
Financial Services & Insurance // Life Insurance
"Serena about work-life balance during Corona with a 3 year old son who couldn't go to school: Partly thanks to my supervisor, I got through this period without any tears: she gave me tips or told me to take it easy when I didn't see it. That warmth is worth its weight in gold. We have been well supported by DELA during this crisis. As employees, we were really put first, every change was communicated to us immediately and we were followed up emotionally."
Serena Knapen
Consulent Nabestaandenzorg
"I know very well what we all do as a company, but by reading the culture audit and seeing everything listed one after the other ... I am not ashamed to admit that I was occasionally moved by it. What a fantastic company we are!"
Ingrid Rens
Management Assistant
"At DELA we are aware of our social contribution. DELA does not mean for nothing "carries each other's burdens". For example, there is the DELA fund, with which we sponsor various charities, and we work together with a number of organisations that employ people who are distanced from the labour market."
Birgit Van Hassel
HR Business Partner
Many organisations talk about their corporate culture. DELA does the same. It is not always easy to explain what that is. I am trying to explain the corporate culture at DELA in a simple way.
There are a lot of definitions about culture. Actually, it always comes down to the answer to a few simple questions.
How do we deal with each other? How do we communicate with each other? How do managers give leadership? How do we want to do our work?
This is about behaviour between employees and the way in which employees carry out their tasks. If you, as a company, have a vision on this, it is best to have it translated into very concrete values. Values indicate how you interact with each other, how you communicate with each other, how managers lead, how employees carry out their work.
The culture at DELA is based on 3 values: commitment, integrity and entrepreneurship. These values form our DNA and determine the way we work. I myself am enormously fascinated by the way we treat our people. It is my great conviction that the way we do this determines the job satisfaction of our employees, and therefore their commitment and contribution. Authentic appreciation and showing respect are essential as far as I am concerned. Moreover, the way we treat people also contributes to the success of the organisation! Culture ... so decisive!
Our values therefore form an essential part of every policy plan. Once again, they are one of the building blocks of our new Master Plan 2025.
Purpose: what contribution do we want to make to society?
Mission: what is our raison d'être and what do we want to do for whom?
Daring goal: where do we want to be in 2025?
Values: how do we want to carry out our work? How do we deal with each other?
Pillars: what is our distinctiveness in the market?
Our values determine our business operations. For example, DELA will discontinue cooperation with an external partner if it turns out that this partner is not generating business with integrity. Integrity is therefore our most important value. DELA does not want to profit or profit from situations that go against our values, and therefore certainly not against acting with integrity.
For example, DELA also has an employee integrity policy that describes a number of principles around acting with integrity (Pre- and In-Employment Screening, Conflicts of Interest, Family Policy and Relationships at Work, Reporting Abuse). The PEIS (Pre- and In-Employment Screening) is also part of this: at the time of recruitment, DELA will screen candidates not only for suitability, but also for reliability.
Throughout the year, the manager enters into a dialogue with his or her employee about these values, among other things. As part of a truly open feedback culture, the HR team carried out a 'TipTop' exercise in which each colleague gave a tip to the other, as well as a top or compliment. Very often this was about our values, how we do our work, how we deal with each other. It gave everyone more insight into how others look at everyone's behaviour in the workplace.
In addition to the informal conversations during the year, a formal evaluation interview based on the values follows at the end of the year. Concrete examples feed into this conversation, resulting in possible action points. In this way the employee can grow and develop further. The importance

of these values is already woven into our recruitment process. In addition to the PEIS, we have all candidates perform a BIO test, so that we can determine whether there is a match in terms of experiencing values.
Peter Drucker's words are not empty at DELA: Culture eats strategy for breakfast.
1 / 9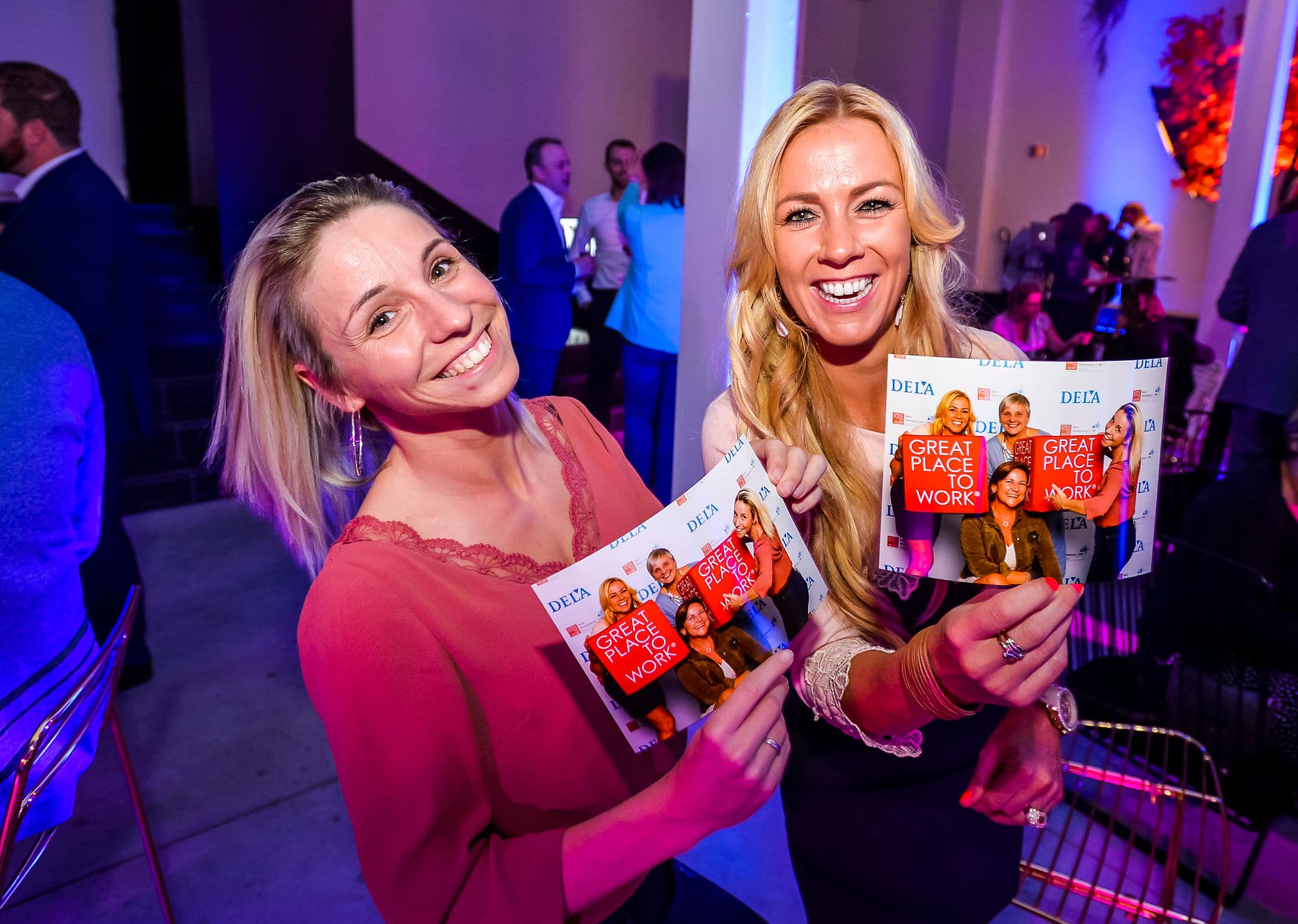 2 / 9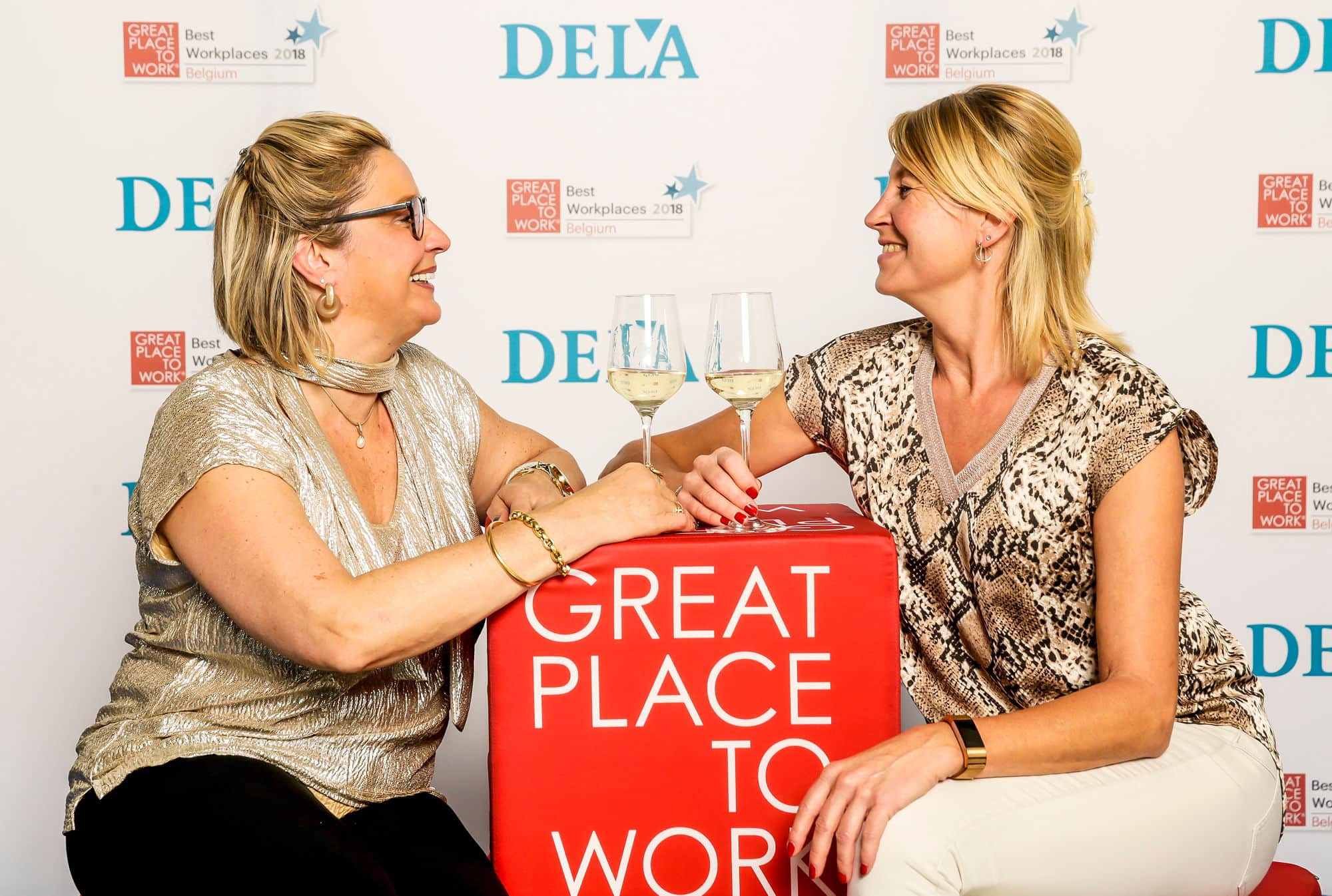 3 / 9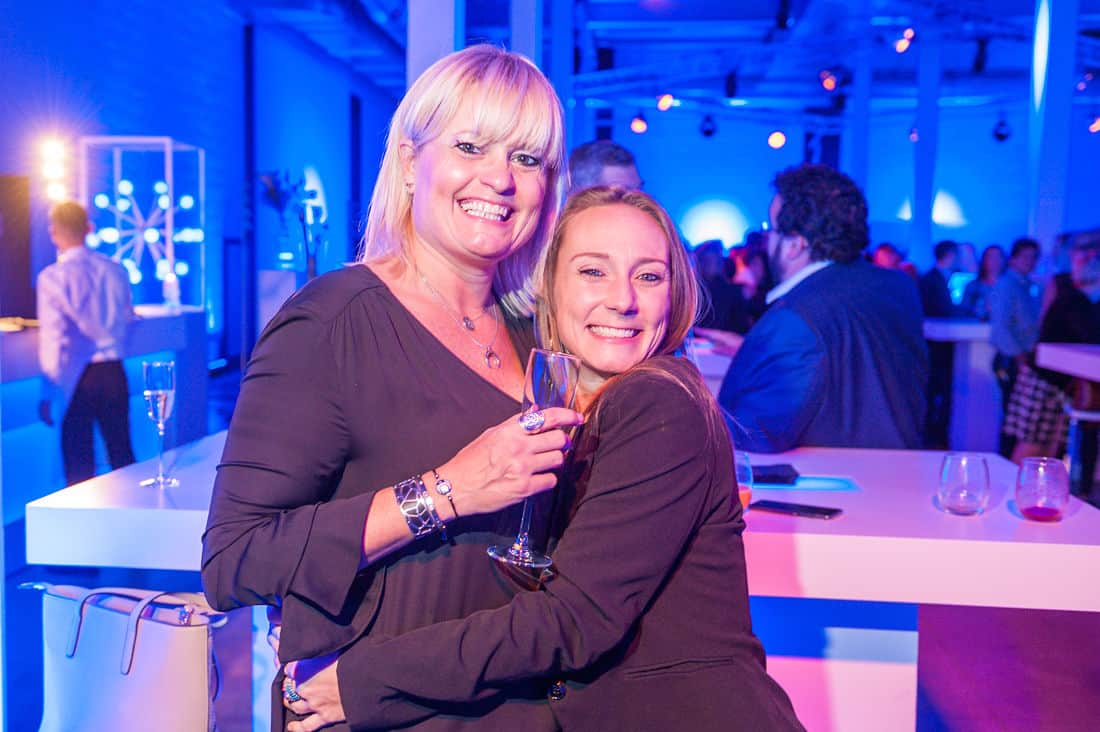 4 / 9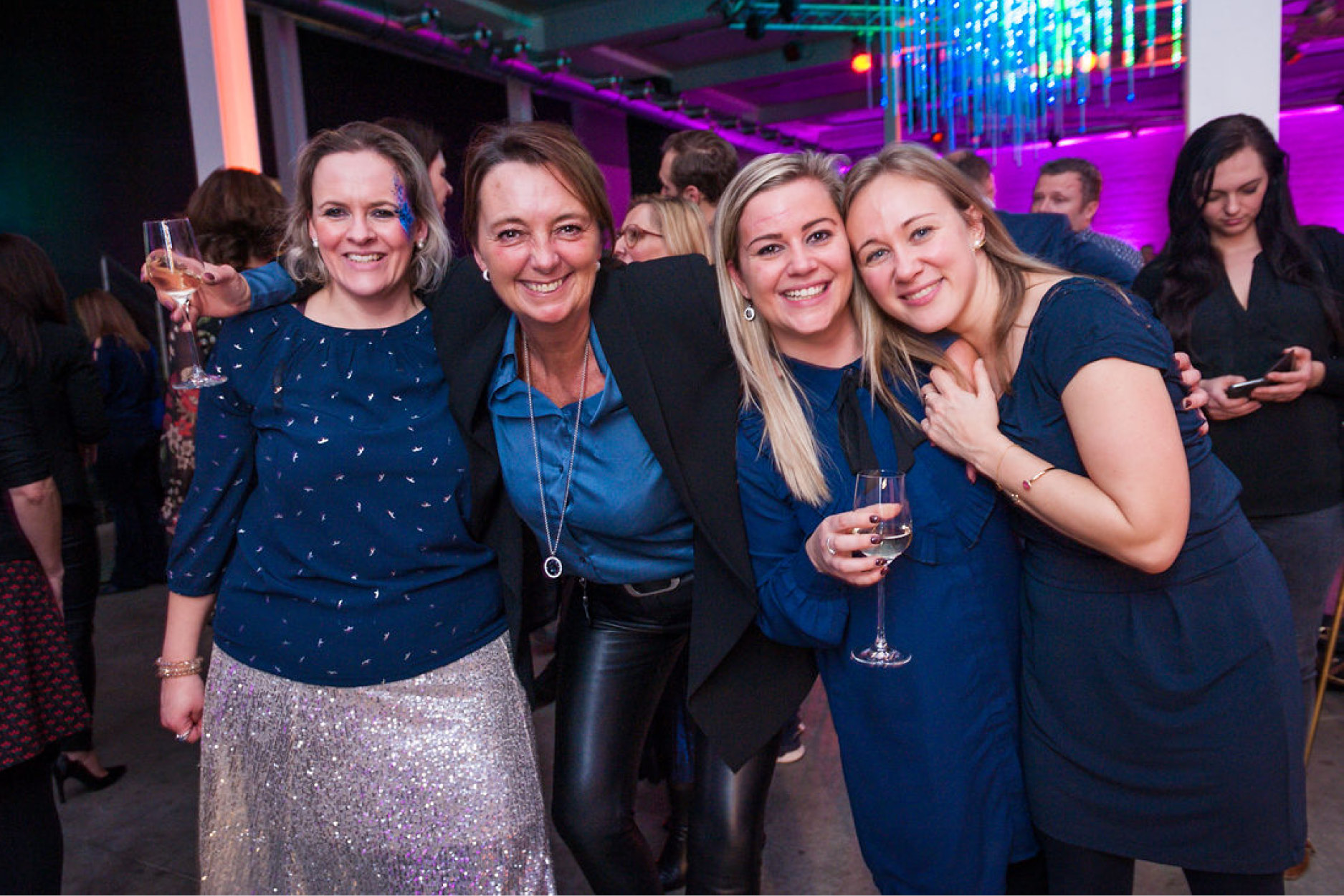 5 / 9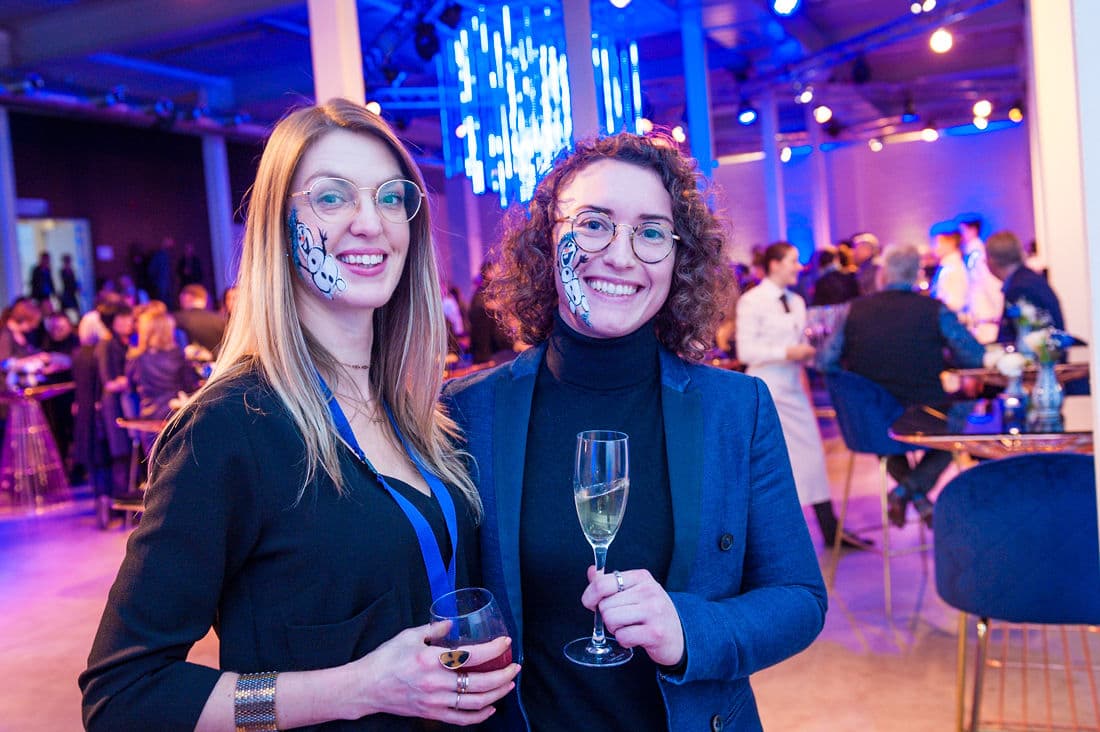 6 / 9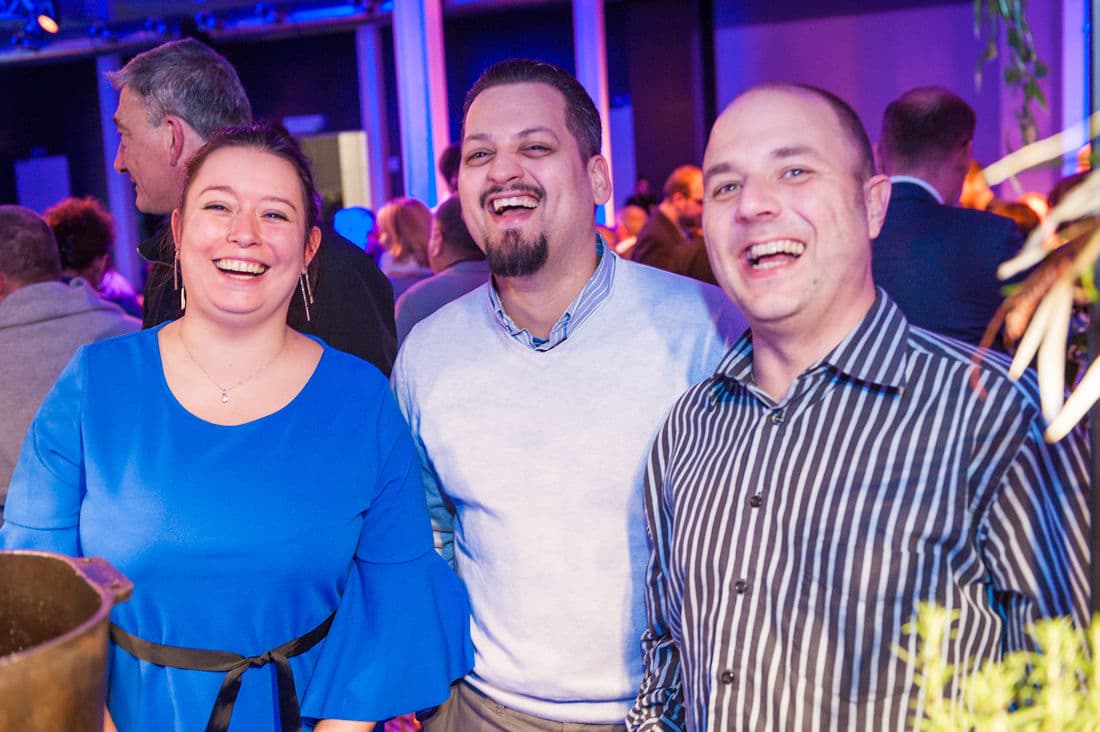 7 / 9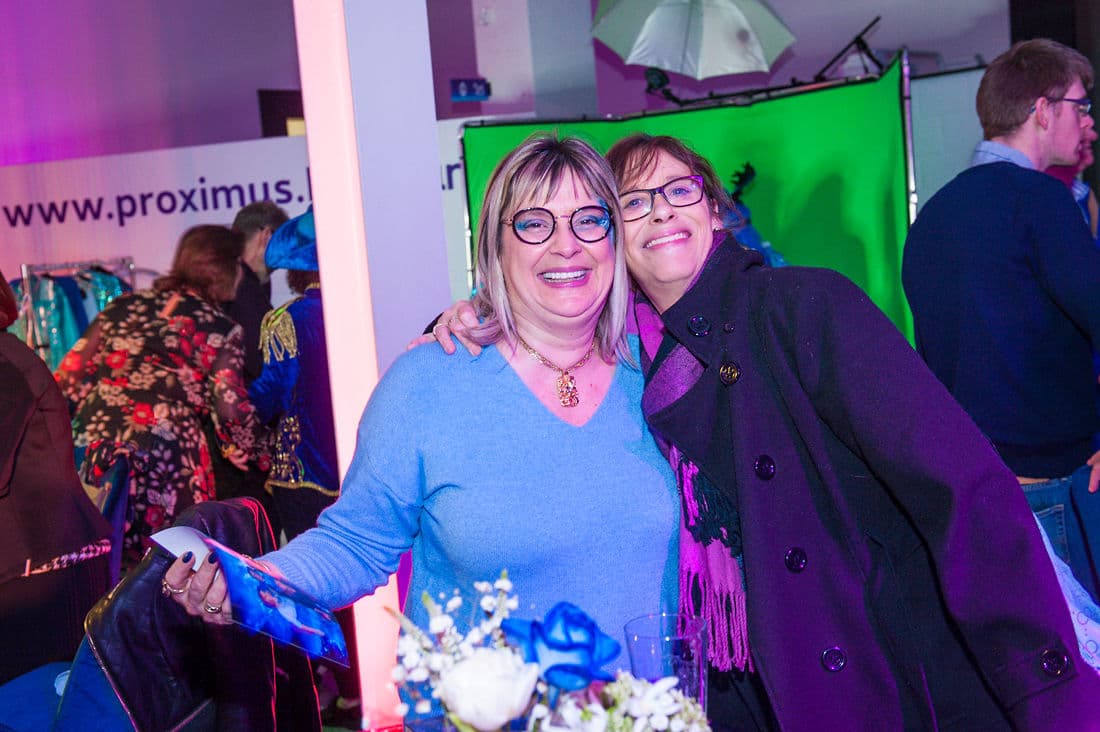 8 / 9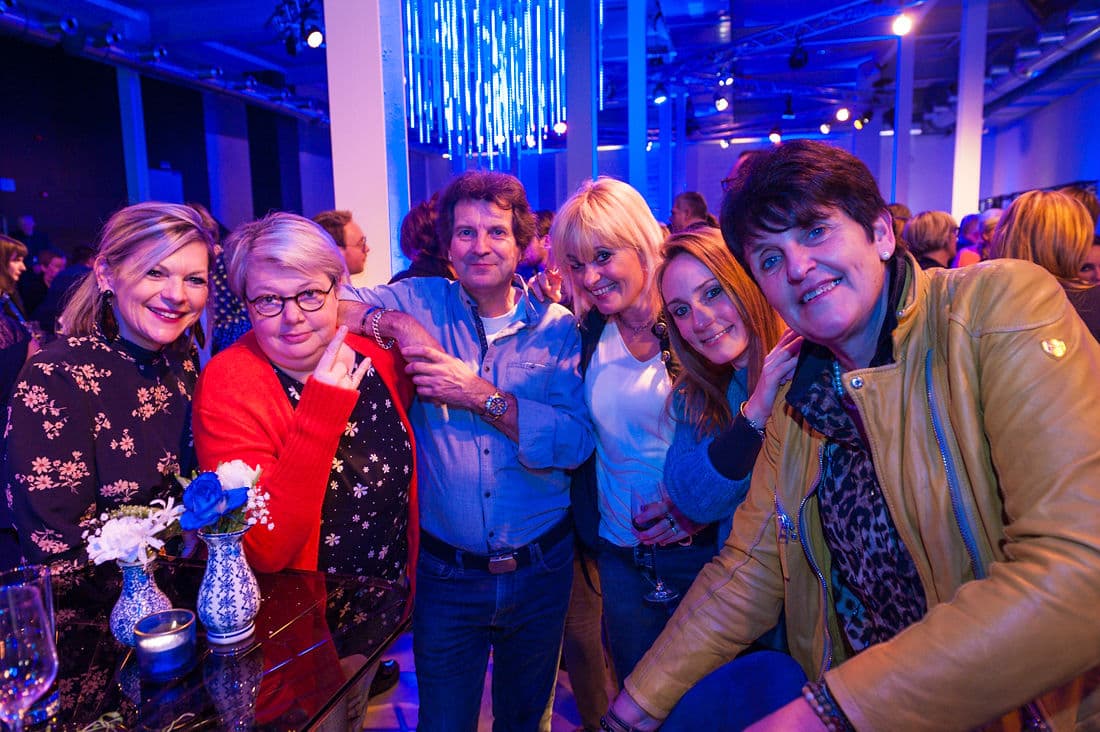 9 / 9
These organisations have achieved our minimum criteria to be able to call themselves a great place to work. Meaning 7 out of 10 employees say with confidence that this is a great place to work