March 14, 2023, 7 PM - 11 PM
Discover the Best Workplaces™ of 2023 and celebrate with us!

On March 14, 2023 the rankings of this year's best workplaces will be revealed at our live award event at Docks Dome, Brussels. This annual award show is organised by Belgium's Great Place To Work® Institute in close collaboration with our partners Vlerick Business School, Jobat, Références and #ZigZagHR.
The event offers you an excellent opportunity to find out which organisations dare to challenge the status quo and became the top of the Great Place To Work Certified™.
Prior to the actual award show, we are welcoming Mr. Jean Vanhoegaerden, Professor of Leadership Practice, as our keynote speaker.
The dinner and closing party will offer you a great networking opportunity, allowing you to reflect on your own organization and how it can grow towards becoming an even better workplace.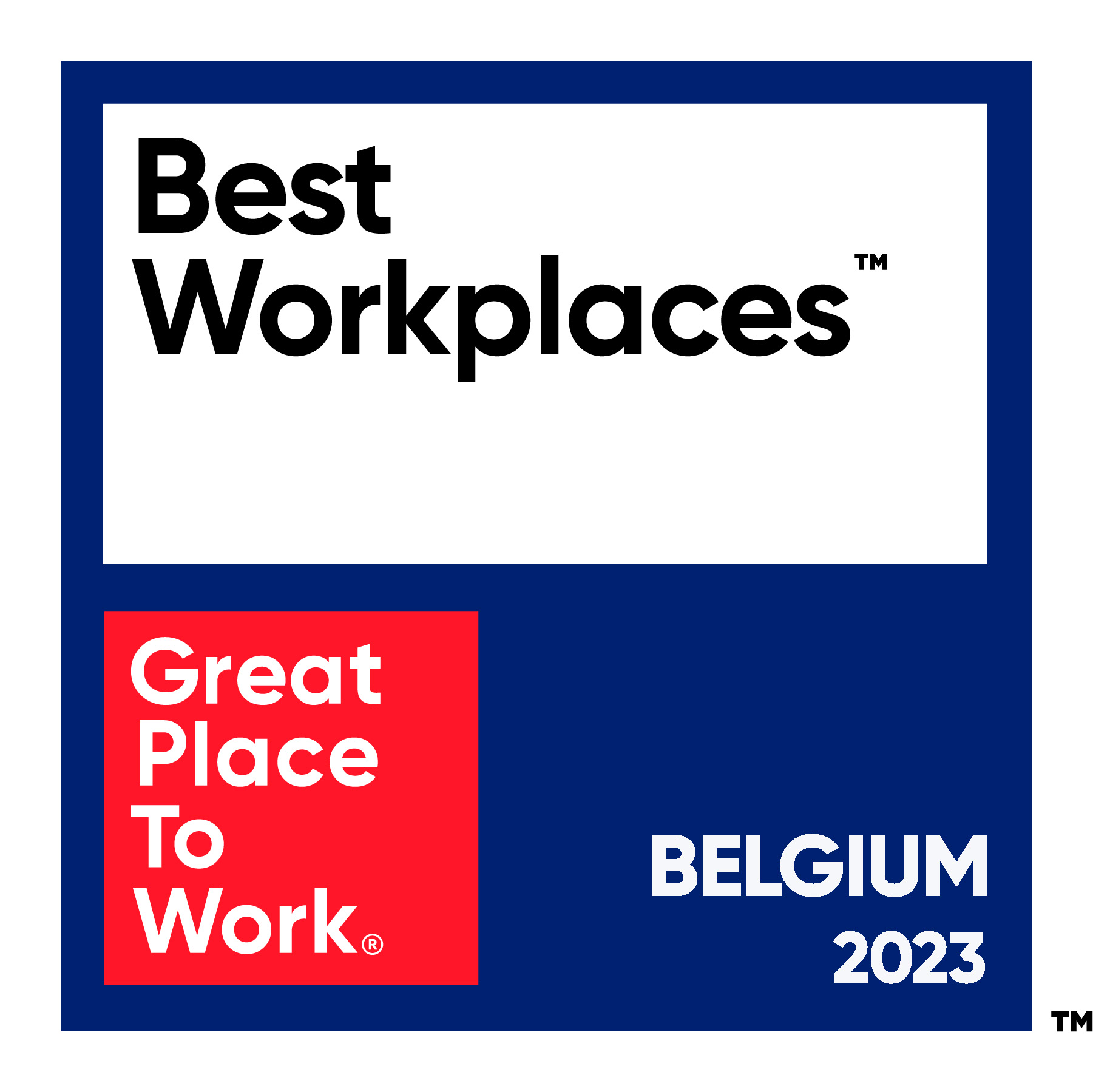 Are you as excited as we are?
Don't miss out, secure your seat, and register here!
Note that certified companies automatically receive 2 free seats when registering.

Partners
The Great Place to Work® Institute, with as its official partner, Vlerick Business School, is an international research, advice and training institute with a mission: to help companies to create and maintain great workplaces through the development of a corporate culture based on trust.
Jobat Media wants to help employers grow by finding the right employees. They achieve this by being a partner in recruitment and giving tailored advice regarding national, regional and digital recruiting communication and employer branding.

At Références, we understand the importance of building strong relationships. For over two decades, we have made it our mission to foster close connections between our clients and their potential hires. We are committed to helping our clients achieve their business objectives by providing them with unparalleled opportunities to connect with top talents, by elevating their brand within the French-speaking job market and thus boosting their own employee's retention and engagement. We pride ourselves on our ability to bring a human touch to the recruitment process, and we look forward to working with you to drive your success!

Htag is the HR professionals' leading community for inspiration and development, in French-speaking Belgium. By bringing together HR leaders and people management professionals, Htag facilitates sharing of best practices around current and future trends in the field through a variety of inspiring events and workshops, a qualitative magazine and an interactive community platform.

#ZigZagHR holds up a mirror to companies, organisations and HR with the core message that existing HR no longer suffices and must be given an extra dimension to evolve into what Lesley and Lisbeth describe as 'progressive HR'.
We need to explore new ways of thinking and doing within the domain of HR. That is the essential message of #ZigZagHR, but all of this without blowing up bridges.
How to become a Great Place to Work®?
When can you consider your organisation as a Great Place to Work®? How does the Great Place to Work® Institute acknowledge good employers and how does this process looks like for your company?
Join one of our upcoming info sessions and discover all details!
---