It is impossible to ignore the changes taking place in the organizational world today. HR departments and companies at large are confronted with many difficulties such as the Covid-19 crisis, of course, but also the attraction and retention of high-quality profiles, the importance of diversity & inclusion, an increased demand for work flexibility among employees, the speed at which digitalization takes place, etc.... Nevertheless, arising from these challenges is an overwhelming number of opportunities to implement policies and programs that foster Trust, Pride and Camaraderie in the workplace and that help create a High-Trust Culture within the company.
As Great Place to Work, we help organisations to capture and analyze their organisational culture through annual research in which we both consider the vision of the employer and the employees. These insights are then further used to implement HR policies, programs and initiatives in such a way that they boost a High-Trust Culture.
What does the data teach us?
The results of the annual Trust Index© surveys are off course very informative at company level. In addition, it is also highly instructive to look at the data from a broader perspective to notice general trends. In 2020 our Trust Index© data revealed that employees across organisations, both Best Workplaces as non-certified ones, very often feel a high sense of pride. A lot of employees feel they make a difference in their organisation and are committed in saying that their work is more than 'just a job'.
Moreover, generally employees experience a nice atmosphere and collegiality in their organisations. Employees are made to feel welcome, attention is being paid to the celebration of special events and, in general, employees indicate that their company provides a friendly and fun place to work.
This means that results in 2020 have shown that both Pride and Camaraderie score significantly higher in comparison to the three dimensions of Trust, across organisations, from the very best to the non-certified ones.
Why do Pride and Camaraderie score high?
Due mainly to the fact that these two elements do not consider the relationship between management and employees. These two areas are more directly controllable by employees individually and therefore represent the potential of an organisation in becoming a Great Place to Work® and developing as one.
We can learn from this the fact that employees are willing to take ownership of their job and to take up their responsibility, beyond the quality of relationship and trust they have with the management. However, this does not mean that organisations cannot influence and strengthen it.
What Best Workplaces™ do
What Best Workplaces™ and Certified™ organisations do, is build on this feeling of pride and cohesion, by inspiring their employees to be connected to their workplace, to the organisational values, and to their colleagues. This will drive meaningfulness and engagement in the organisation thereby contributing to the maximisation of the human potential.
Want to learn more from our Best Workplaces™? Download our White paper here: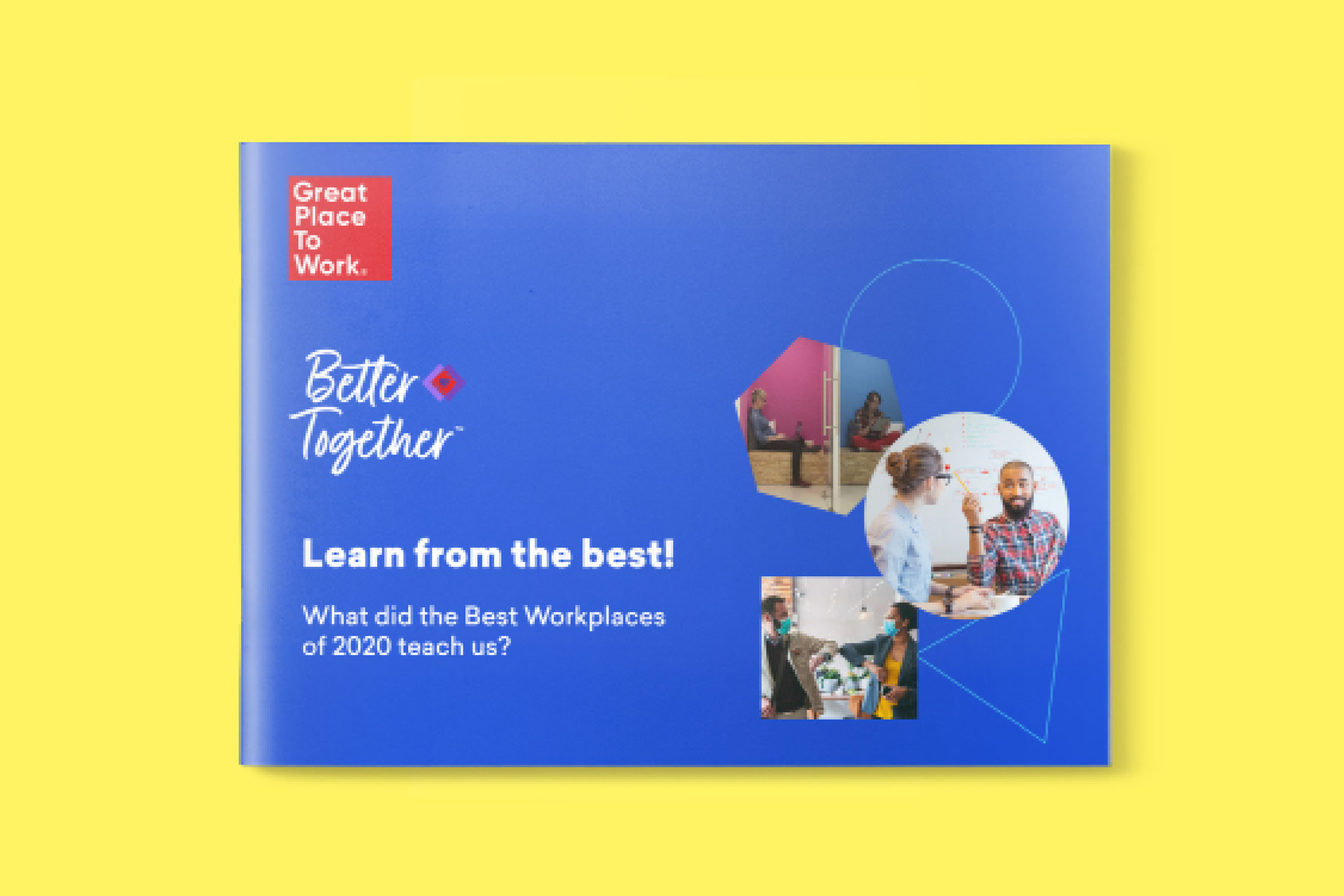 Download the report here if you want to read more about the learning outcomes and best practices!
---