We interviewed our special award winner for Connecting in Corona-times, Het Poetsbureau! Kathy De Bruyne & Renate Nelis - HR director & Marketing & Communication Director - explain how they connected with their employees this past year.
Following this interesting talk with Kathy De Bruyne & Renate Nelis - HR director & Marketing & Communication Director, it became clear that the strong culture that exists at Het Poetsbureau together with some focused initiatives that they set up following the specificities of Covid, made for a strong connection with their employees, even in this time of crisis.
Communication was key and clear thought went into it. Not only 'what will be communicated' but also 'how will we go about this?'. "We want every communication that we do to reflect our family feeling."
By means of online meetings, a digital newsletter and personal movies made by the CEO's of the organisation, Het Poetsbureau kept their employees up to date. Honesty, authenticity, vulnerability, and respect were essential to these communications. By explicitly mentioning how the employees were appreciated, by addressing worries and making sure there was understanding, they created a sense of pride and belonging.
'We have continued to show that appreciation and respect for the fact that people continued working in difficult circumstances. Jo and Elly, our CEO's, have often emphasised this explicitly in the movies they have made to communicate with the employees.'
Apart from giving information, listening was an essential part of communication. By installing a Corona helpline that employees could reach any minute of the day to ask their questions, express their concerns, …. Het Poetsbureau remained connected to its employees, to their needs and their worries.
"From an HR point of view, we learned that you can also create solidarity by showing people the necessary respect, a way of helping and sufficiently extending a hand when things are very difficult. Offering a listening ear. That creates a certain feeling of solidarity. Our employees know that they are not alone.'
In everything they do, the Poetsbureau includes warmth. To achieve this, they pay attention to the little things such as a personal card when it is someone's birthday, the celebration of an anniversary, a personal Christmas tour, … They wanted employees to feel part of a big family and they succeeded!
Read the full interview here!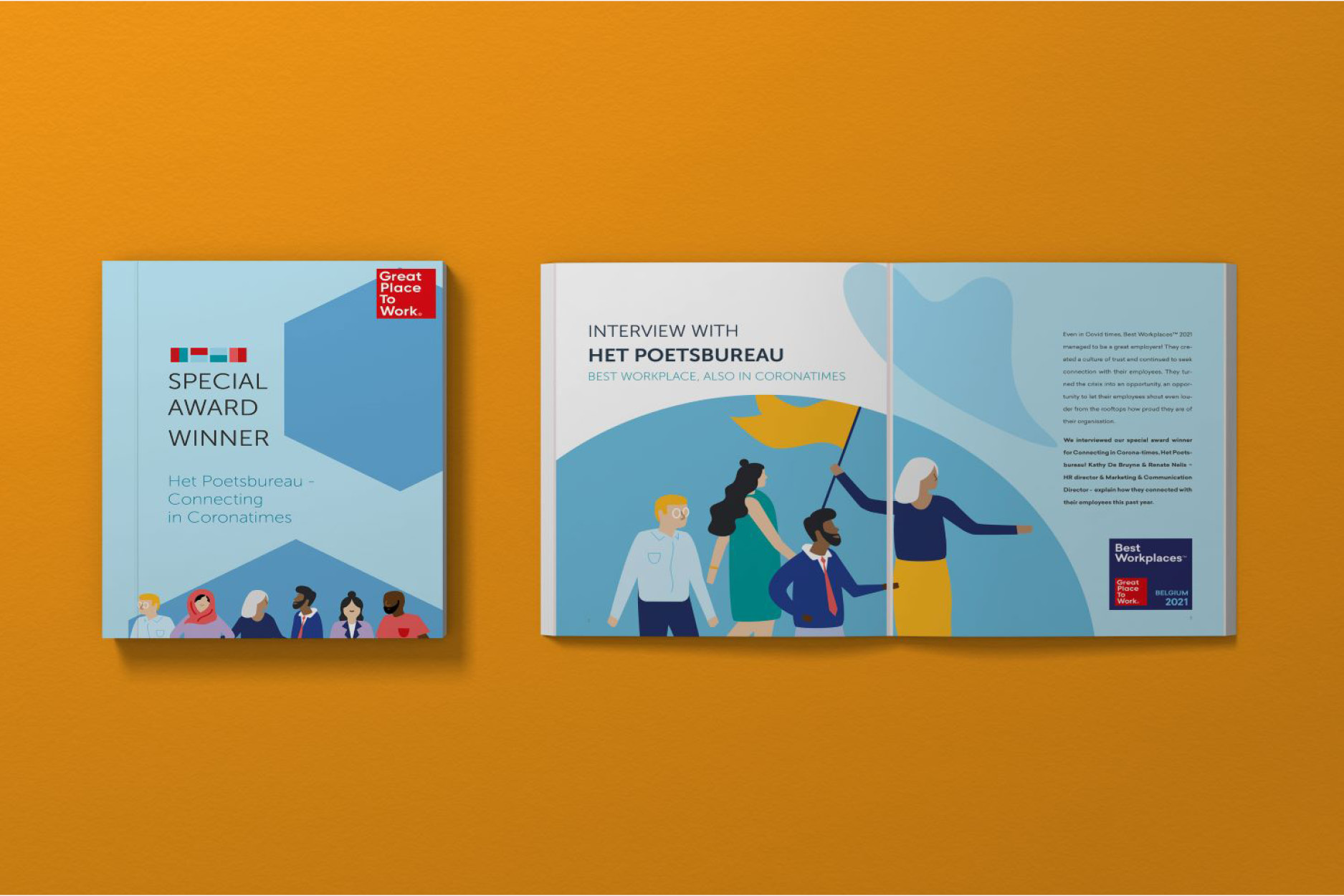 Do you also want to follow in the footsteps of Het Poetsbureau?! Be sure to find out more about our way of working and the ways we can support you in your journey towards an even better workplace!
---