As we enter a new decade, as organisations strive to put people at the heart of their operations to drive their business, the challenges and opportunities linked to people management become increasingly complex.
The COVID-19 crisis has been a case in point of how blurred the line has become at times between the real and the digital world. The crisis has shifted our workplace from the office, the factory floor, or the road to our home, and how we manage our work has become more flexible than ever.
We analysed the results of the Best Workplaces of 2020, looking into how they approach their people and deal with challenges.
Meet our Best Workplaces of 2020!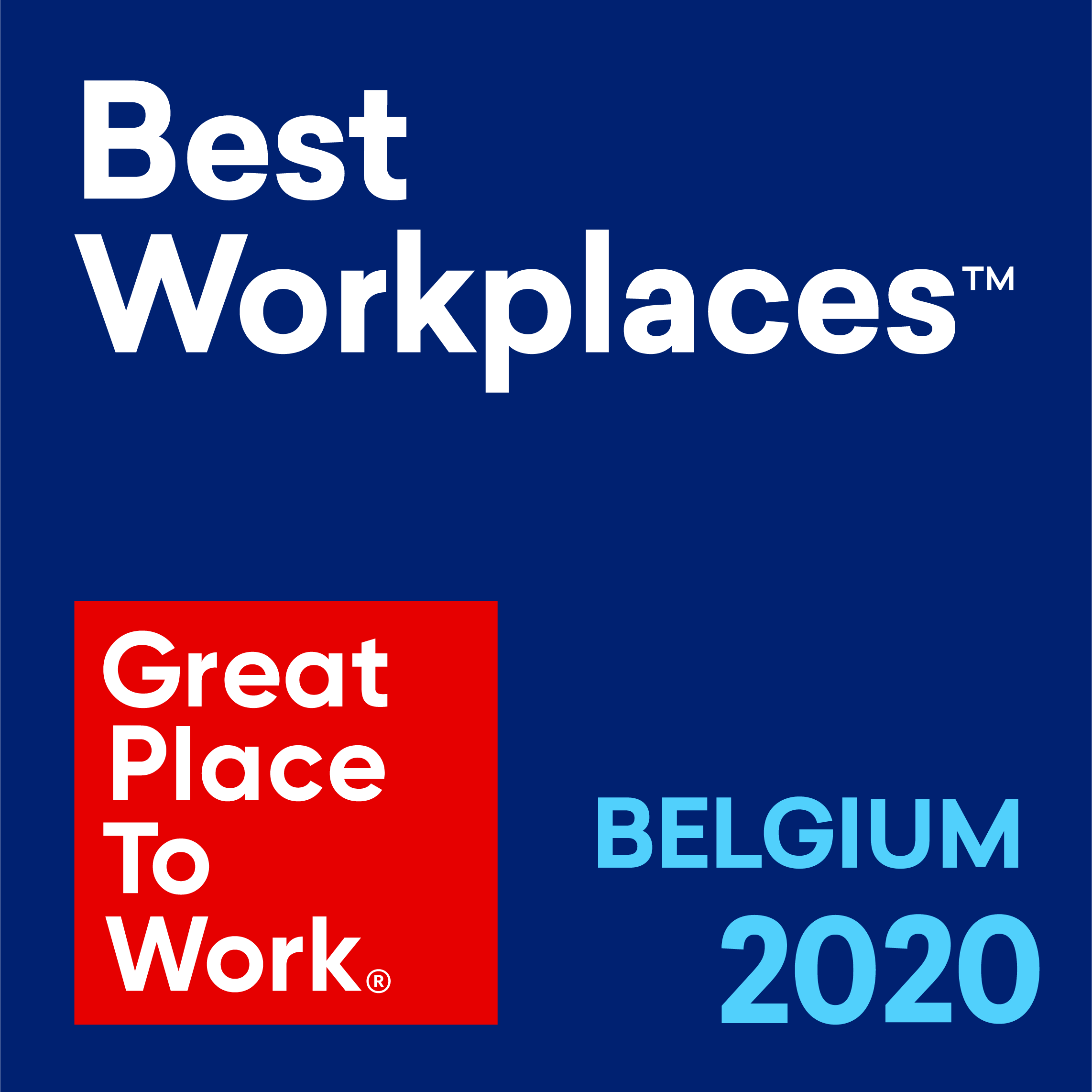 | | | | |
| --- | --- | --- | --- |
| | Organisations < 500 employees | | Organisations > 500 employees |
| 1 | | | |
| 2 | | | |
| 3 | | | |
| 4 | | | |
| 5 | | | |
| 6 | | | |
| 7 | | | |
| 8 | | | |
| 9 | | | |
| 10 | | | |
What have we learned from them?
Trust: the beating heart of a Great Place to Work®
Analysing the results from the Best Workplaces of 2020 has shown how all organisations can be in a strong position to inspire their employees and celebrate with their people, to keep on driving Pride and Camaraderie in the workplace.
The Best Workplaces™ and Certified Great Place to Work® organisations set themselves apart by the level of Trust that they foster between the employees and the management. They do this by making sure they are always credible in their leadership and by respecting all their employees, no matter who they are and what they do.
And while these Best Workplaces™ remain ahead in terms of Fairness, this area is the main weakness and the common denominator across all organisations. This is the area that needs renewed focus and attention as we move forward into a new decade where we are all faced with a context that is developing faster than ever before.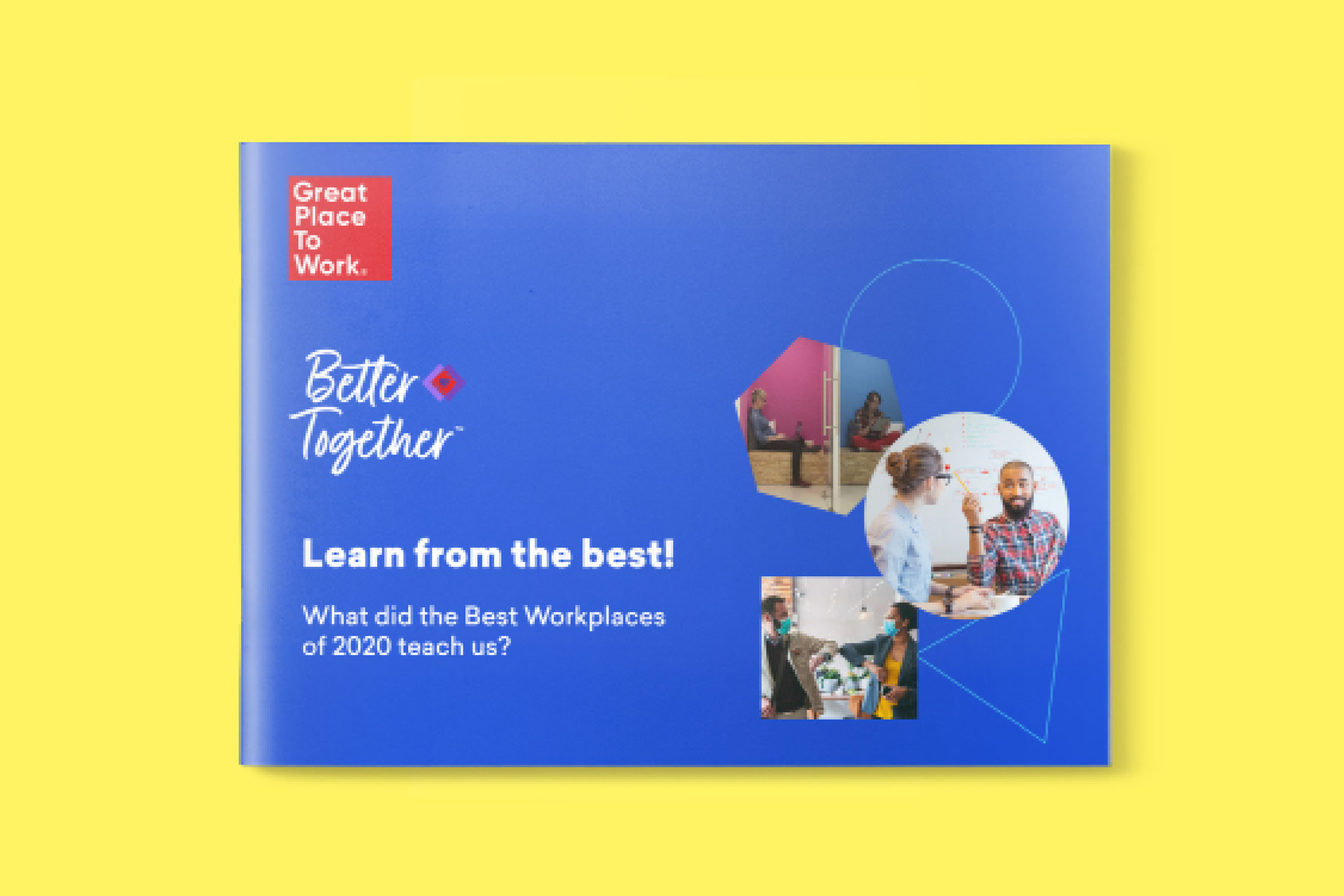 Download the report here if you want to read more about the learning outcomes and best practices!
A great workplace is a great place to Work FOR ALL.
This updated methodology is one FOR ALL. A renewed perspective that values more than ever before the equal status and value of every person's contribution. No matter what they do, where they come from or who they are.
Is your organisation a Great Place to Work For All? Find out during one of our free info sessions.
---