2020 is the year that is marked by the COVID-19 pandemic. We experience waves of insecurity, fear, new ways of working and lockdowns. Even now, COVID-19 has a huge impact on society, organisations and individuals. The insecurity is still here, the mental health cases are rising and people are seeking perspective. Due to these difficulties, 2020 will also be the year that separates the great leaders, who were capable to keep their people together, from those who did not.
Recently Michael C. Bush, global CEO of Great Place to Work®, was interviewed about his view on leadership in these uncertain times. We share with you Michael's three insights on how you can improve your own leadership style.
1. A great leader is inspiring.
When you hear a great leader's life purpose, you are instantly moved. You are attracted to it. Great leaders inspire. Often, they are trying to achieve something that seems like a fantasy. And even though some people are not immediately convinced, great leaders know that when their vision becomes reality, it is going to be better for everyone.
2. A great leader builds trust by listening.
People are only going to follow people that they trust. A leader therefore has to move, speak and listen in a way that builds trust. Michael C. Bush reveals that as a leader in 2020 he is trying to be more vulnerable. He is open about his situation and shows that this is impacting his mental health like anyone else's.
According to Michael, women have great potential to become good leaders. Women in organisations are especially great listeners because most of them have worked in male dominated environments. Women have thus been forced to develop this ability to listen, to observe and to know who they are dealing with and still find a way to navigate, to get to success.
3. A great leader is competent.
Great leaders have skills. They know how to hold people accountable and understand financials. They understand the areas of their expertise around products and services. Only being purpose driven is not enough, only knowing your stuff is not enough, you have to have both the skills and the leadership qualities.
Eager to learn more?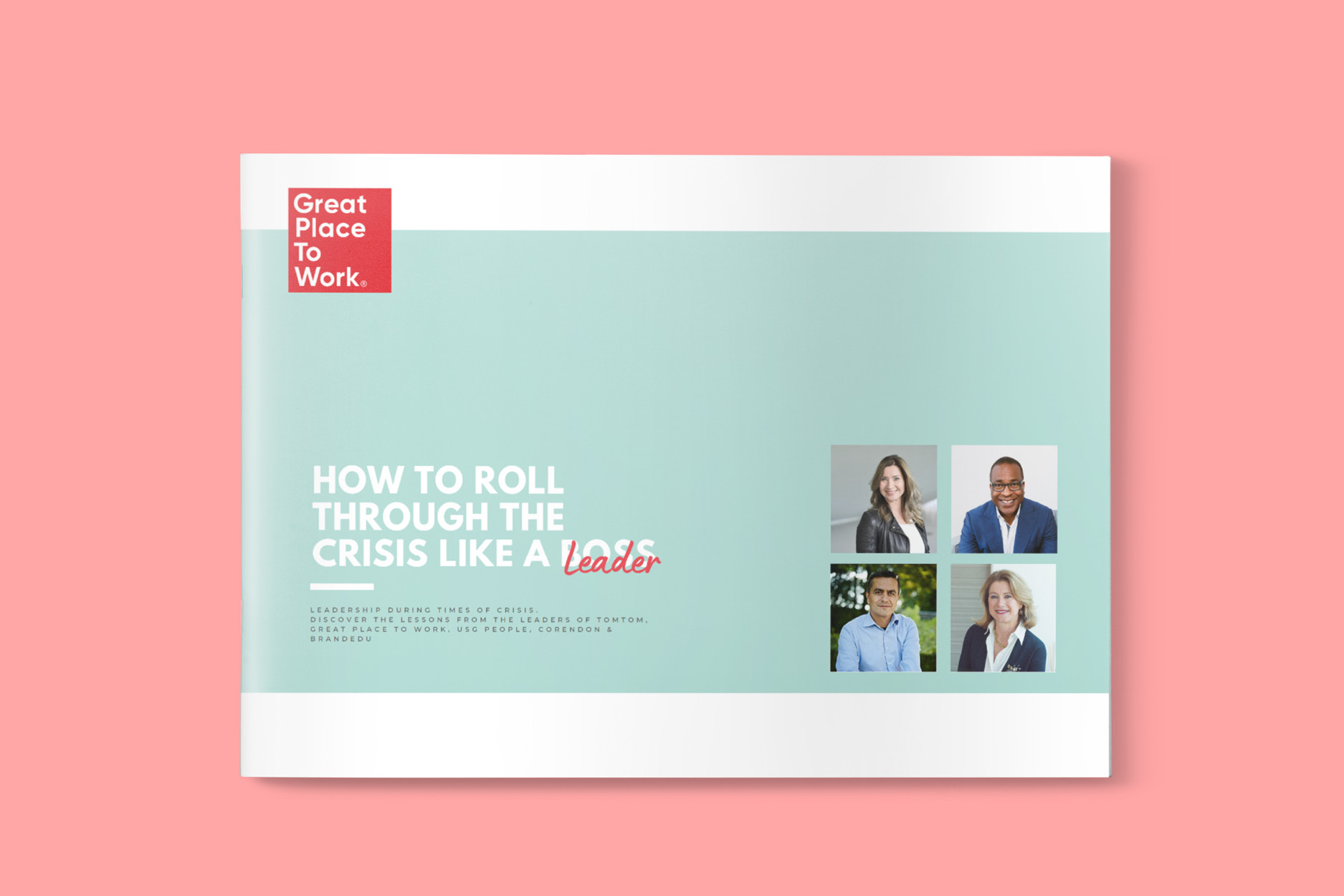 In this white paper we share the personal stories of 4 leaders from organisations on which the COVID-19 pandemic has a huge impact. Discover the stories of location technology specialist TomTom, of research and consultancy firm Great Place to Work, of employment agency USG People and of travel organisation Coredon.
---