After a refreshing summer vacation, I was able to start my internship at Great Place to Work® last week. To kick off in times of the Corona crisis made the new start even more thrilling than usual. Nevertheless, the Great Place to Work® team works with all its manpower to make me feel at home and to provide me with a carefree internship full of learning opportunities. The inspiration session on Thursday September 24th was certainly a good beginning! I got to familiarize myself with the general functioning of the Great Place to Work® Institute and was inspired by the testimonial of Het Poetsbureau. Kathy De Bruyne, HR Director of Het Poetsbureau, briefly shared how their company continued to invest in a culture of trust in times of crisis.

What I especially recall from her story is the powerful mission and vision that they set as a company namely 'To 'un-burden' differently and in a better way' ('Anders & Beter Ontzorgen'). Het Poetsbureau has been active for 13 years in sending out housekeepers via service vouchers. Their company has really emerged from the desire to improve the sector of household help. They want to do things differently and better than competitors in order to boost the image of the sector. That's why, amongst other practices, they don't only offer a competitive salary, but also an endless row of large and smaller benefits. Think of meal vouchers, hospitalization insurance, an electric bicycle or a company car, ... What a great aspiration!

I clearly noticed that for Het Poetsbureau, the housekeepers are their priority. Their employees think of themselves as much more than cleaning assistants, temporary workers or consultants. They are called 'stars' in both internal and external communication. Why? They don't only make customers' homes shine, but shine from the inside as well. I found it striking that they extend this designation even to the smallest detail. Employees get a star car or a star bike, a star outfit, ... A star support fund has even been set up to provide financial support to employees in difficulty. Some of their numerous programs and initiatives have even been included in our Best Practices Report 2020.

Furthermore, Kathy talked about how they, as a company, have tackled the difficulties of the past few months. Maintaining the bond of solidarity and trust, that they built up over the years, was one of their main concerns. This became a difficult challenge as all housekeepers were put on technical unemployment for a period of time. Nevertheless, the company was not discouraged by this setback! For them it was considered an opportunity to improve their communication processes. The HR and Marketing team worked closely together to provide their employees with sufficiently transparent and reassuring communication in an innovative way. They achieved this via various online channels such as mailings, social media, telephone, ... Owners Jo Mellemans and Elly Huysmans also recorded numerous video's to give their vision on the current situation and communicate their strategy for the future.

These countless efforts of the past months are the biggest motivation for Het Poetsbureau to participate in the Great Place to Work trajectory again this year. For them, the results of 2021 will show whether their efforts have been enough to maintain the strong bond of trust in their company. Regardless of the results, their take-home message in this period of crisis would be: communication is key!

After hearing all these initiatives, I am convinced that Het Poetsbureau deserves their spot the top 10 Best Workplaces in Belgium! This inspiration session made me excited to learn a lot in the coming months about the unique initiatives and practices of other companies and what their key success factors are for a high-trust culture. I am also curious about how others have tackled the difficulties and obstacles of the crisis situation. I'm sure my internship at Great Place to Work® will be an enriching one. Despite the crazy circumstances I feel very motivated to work on all challenges to come!
Want to learn more from our Best Workplaces 2020? Download the report here!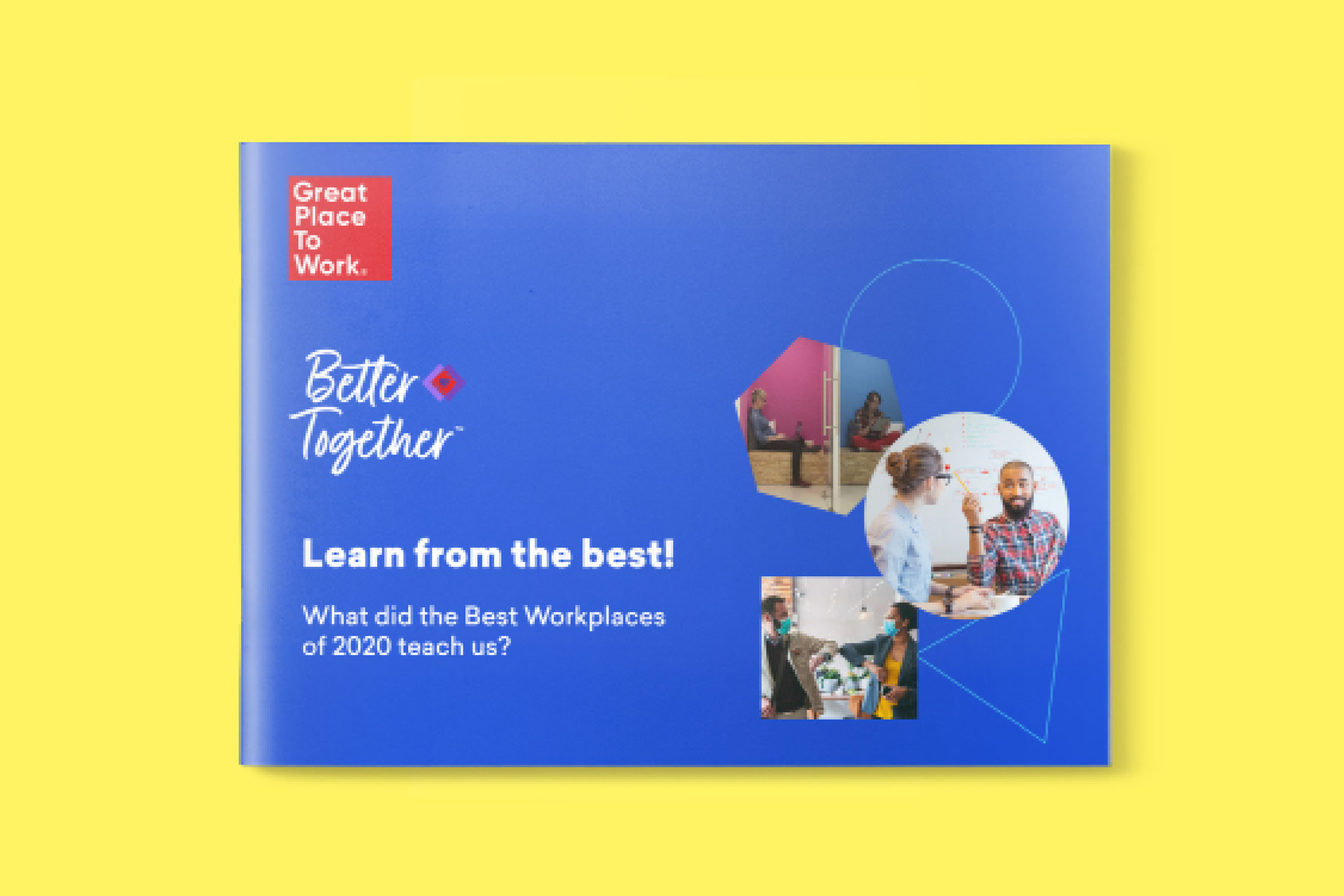 ---