Following the Special Award they received for Caring in Corona times, we sat together with Ludo Verstraete, HR manager at DELA to learn more about their approach this past year.
What was your strategy regarding the theme 'Caring' and how did this approach help you when dealing with the Corona-crisis?
Care is a concept that is part of our DNA. It appears in our purpose and our mission. It's even in our acronym, because DELA stands for 'carry each other's burdens' (In Dutch: 'Draag elkanders lasten'). Dela was founded in 1937 by Dutch workers who observed in their environment that, if you didn't have a good home, if you weren't rich, and you died, then there was a risk that you wouldn't have a dignified funeral. They decided they did not want that and wanted to make sure, 'if one of us dies, we will take care of each other and make sure there is a proper memorial.' So DELA started from a cooperative idea, out of solidarity, we want to take care of each other.
What initiatives did you set up to make sure employees felt that care even stronger in Corona times?
Like many organisations, we had to change gear very quickly. We set up a CMT, a crisis management team. That was a part of the management team that sat together virtually every week to think about: what is going on here, what should we do? We focused on logistics on the one hand, because our people immediately had to be given the necessary equipment to be able to give a proper burial to the deceased, and on the human an emotional aspect on the other offering support from an external organisation called Pobos psychologists.
We also did a lot of communication. In critical situations, it is essential to be able to offer a vision on the future. Even if you can't see the light at the end of the tunnel yet, it's good to do things that make people feel that they have perspective. Around May-June, we set up a working group consisting of employees from all departments of our organisation thinking about post-corona work. With that, we invited people to look to the future and that gave them energy.
In your sector specifically, not only was it important to care for your employees but also for your customers, the families, how did you deal with that?
That care was indeed double: for our own employees as well as for our customers, and with funerals we tend to talk about our families. Following the regulations set by the government, the way a funeral was organised was heavily impacted. I can only take my hat off for my colleagues who, always, take on so many different roles: they are organisers, psychologists, priests, they are sometimes moderators, they are sometimes referees, … We dealt with the situation very understandingly and the same time, we had to make sure that the families also stuck to the rules. At a very emotional moment, we also had to have the courage to say to a family: keep your distance, wear your mask, ...
Again, we monitored this, and we know that the families appreciated the way we have dealt with the situation, also in those periods. We have not compromised on quality. It has been different, but we have certainly not compromised our empathy, our care for our families. It was different, but not less. That care for the families, that is what makes our employees really proud. We participate in Great Place to Work and the dimension pride always scores very high with us. When you work in the funeral industry, it is almost a calling to do that kind of work. Not everyone can do that, but those who can get a lot of satisfaction from being able to do everything they can for a family. Because it is the last thing we can do.
In what way have your values played a role in this approach?
Absolutely, but of course, not only this year. I have worked in various organisations and very many of them work with a mission, a vision and values. When you enter the reception of a company, this is often also nicely displayed on the wall. We don't display it, but I can guarantee you that this is simply part of the way we do our work every day. Not especially in a corona year. It is always important to us: to be involved, honest, entrepreneurial. These are concepts that are in our fibres, in our genes, in our DNA, they are simply interwoven. They tell you about the way we want to do our work.
What has it taught you for the future? What lessons will you take with you for the future?
2020 was not only a corona year for us, it was also a year to think about a new master plan 2025. Indeed, at the same time, we looked at: what happens here in 2020, and what does it mean for our future as an organisation? We defined several things in terms of policy, partly based on the experiences of 2020.
Read the full interview here!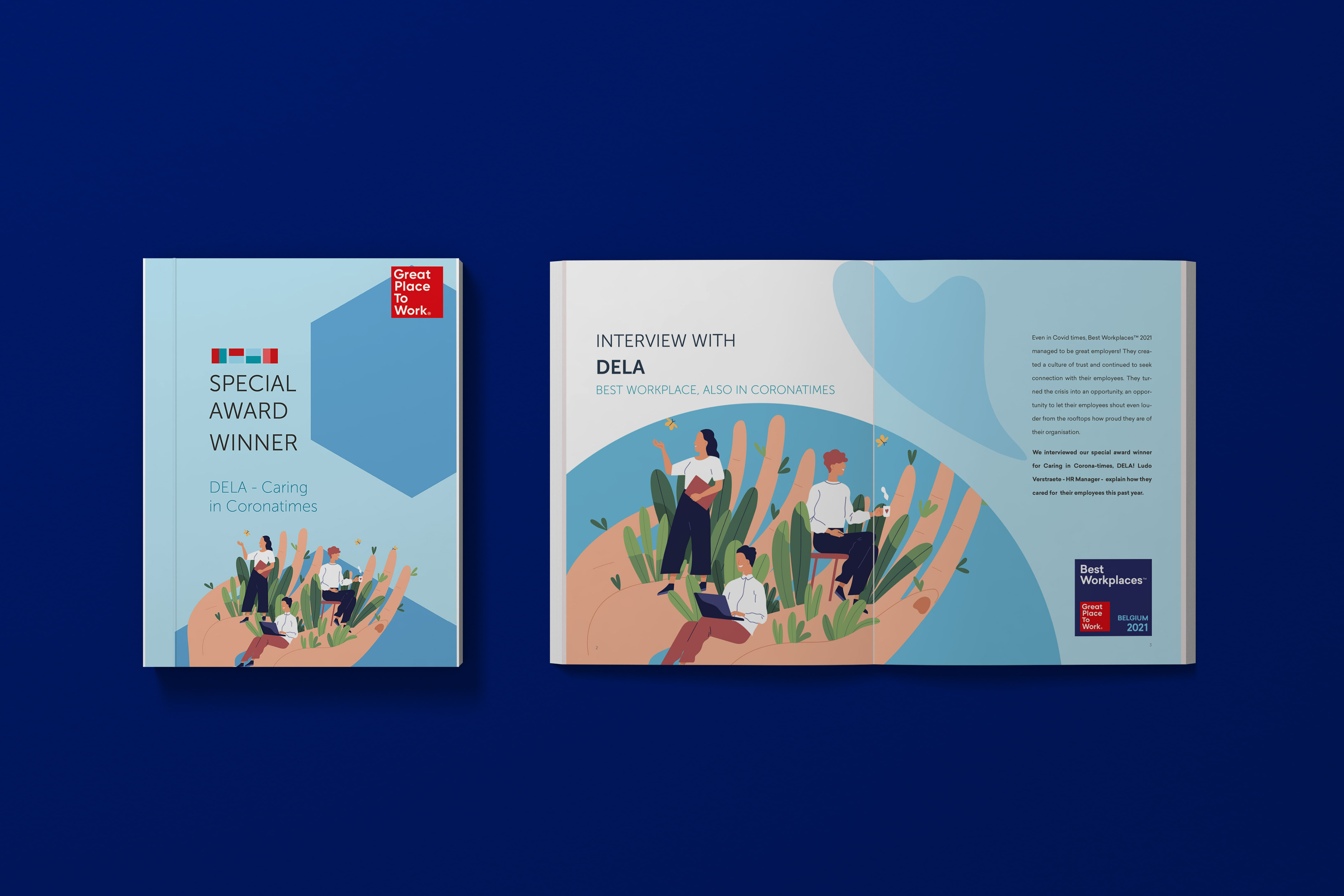 Do you also want to follow in the footsteps of Protime?! Be sure to find out more about our way of working and the ways we can support you in your journey towards an even better workplace!
---