The Best Workplaces™ 2021 are proof of that. Even in Covid times, these organisations managed to be a great employer! They created a culture of trust and continued to seek connection with their employees. They turned the crisis into an opportunity, an opportunity to let their employees shout even louder from the rooftops how proud they are of their organisation.
What makes the Best Workplaces™ such great workplaces? In 'normal' times, this is already a complicated question. But, as we all know, 2020 has been anything but 'business as usual'. The Great Place to Work® Institute witnessed first-hand the tremendous strain the pandemic put on the everyday relationships that make organisations work. Yet the Best Companies turned this crisis into an opportunity. They sought and found, each in their own way, a Covid approach that increased trust in management, boosted pride and strengthened belonging.
Where did the Best Workplaces make a difference? The Great Place to Work® Institute has investigated and identified several key factors!
1. Continue to build trust
If the pandemic has proven anything, it is that trust remains the foundation for success. The leaders of the Best Places to Work established and maintained the trust of their employees. They continued to invest in employee relationships by paying attention, showing understanding, being knowledgeable and leading by example.
2. Who, what, how, why?
After all we have been through this year, does anyone doubt the importance of good communication? The Best Workplaces™ showed excellence in this area. Communication is not about throwing messages around haphazardly. Good workplaces usually have a well-thought-out communication strategy. Communication that provides answers and removes uncertainty. From questions about working safely and efficiently in the digital environment, to questions like 'will we survive this as an organisation?
3. Keep on learning
Like all major crises, and perhaps more than most, the COVID-19 pandemic is destined to leave lasting changes in the way work and business is done. Learning will be the basis for the survival of both organisations and the employees who are part of them. The Best Workplaces™ continued to focus on employee development, recognised the benefits of a digital approach and reinvented their Training and Development strategy.
4. Wellbeing at Work
Wellbeing at work was the top priority of the Best Workplaces™ this year. They succeeded well in creating a psychologically and emotionally safe working environment that allows for a personal touch, despite the uncertainty and blurred lines between work and private life that the pandemic has brought us.
Let's go specific!
Even, and especially, in times of crisis, small things can make the difference. A selection from several inspiring practices:
From one-to-one phone calls with "how are you?" to video updates from the CEOs, management, ... Keeping people informed and taking the temperature about their well-being proved essential!
From breakfast to aperitif. A huge number of thank-you boxes were delivered to employees' homes to show appreciation for their hard work.
Corona-proof walking became the new way of meeting and meeting-free moments were set up to break through the many digital meetings. Attention was paid to ergonomics from the home workplace and materials were provided.
To maintain the connection with the employees, Best Workplaces™ became very original. Challenges were set, Spotify lists compiled, TV and radio stations set up. We even came across a Christmas tree drive-in!
Want to know more?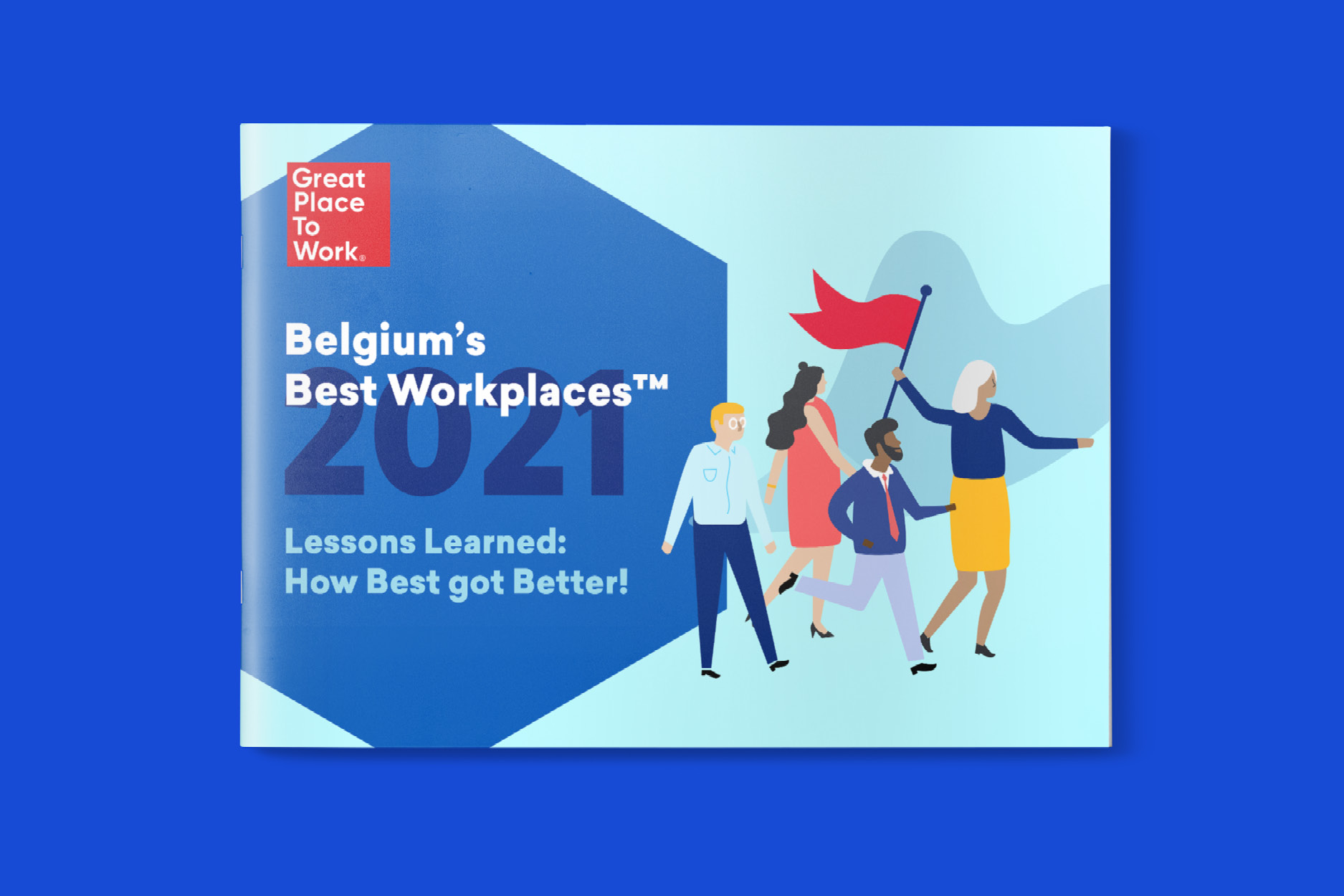 Download the full paper here!
---