Work-related stress is unfortunately commonplace in today's world and has significant detrimental impacts for both individuals and organisations. Most of us have experienced a stressor–be this work, relationships, money or health –and its sour impact on life. Stress in the workplace, whether job-related or not, is directly correlated with absenteeism and presenteeism, turnover, financial waste, as well as poor customer service. As such, workplace interventions that mitigate stress are paramount for productivity and retention.
Our Great Place to Work® research suggests that the two most prominent stress triggers at work are pressure to deliver and long hours of work. Over half of surveyed European companies has implemented support mechanisms, but only around a quarter actually measure stress levels. Yet the predominant approach to stress management should favour prevention, by ensuring the high-quality and quantity of resources and keeping work demands reasonable. The challenge for all businesses is to become more proactive, rather than reactive.
How?
1. Wellbeing strategy and responsibility
Senior leadership buy-in is crucial. Executives must set the tone by explicitly making wellbeing a strategic priority, allocating appropriate investment towards this.
2. Empowerment and inclusion
Initiatives should encourage everyone to participate, contribute and benefit–not just HR and leadership. Through employee groups and representatives, organisations can ensure wellbeing does not get tackled as a tick-box list of standalone activities, but rather as an integral part of organisational culture.
3. Customised programmes
Leading organisations invest in tailored programmes, built on employee feedback around what is valuable and needed. Initiatives need to be well-implemented and communicated to maximise buy-in.
4. Technology support
Innovative wellbeing programmes may introduce physical and mental health support hubs, wearables such as smart watches, and apps encouraging healthier lifestyle habits around nutrition, exercise, relaxation and sleep.
5. Measuring impact
Evaluate your wellbeing initiatives regularly in order to keep improving them. Objective metrics include amounts and reasons for sickness absence, voluntary turnover and usage of EAPs and health insurance. Pulse surveys around stress and wellbeing can also supply valuable insights.
Given that work affects people's wellbeing, and that wellbeing is vital for long-term organisational success, guarding the health and wellbeing of employees should be a strategic priority for all organisations. Not only is this the ethically right thing to do, it boosts the daily employee experience as a differentiating factor of great workplaces and ensures that workforce productivity is sustainable.
Eager to learn more?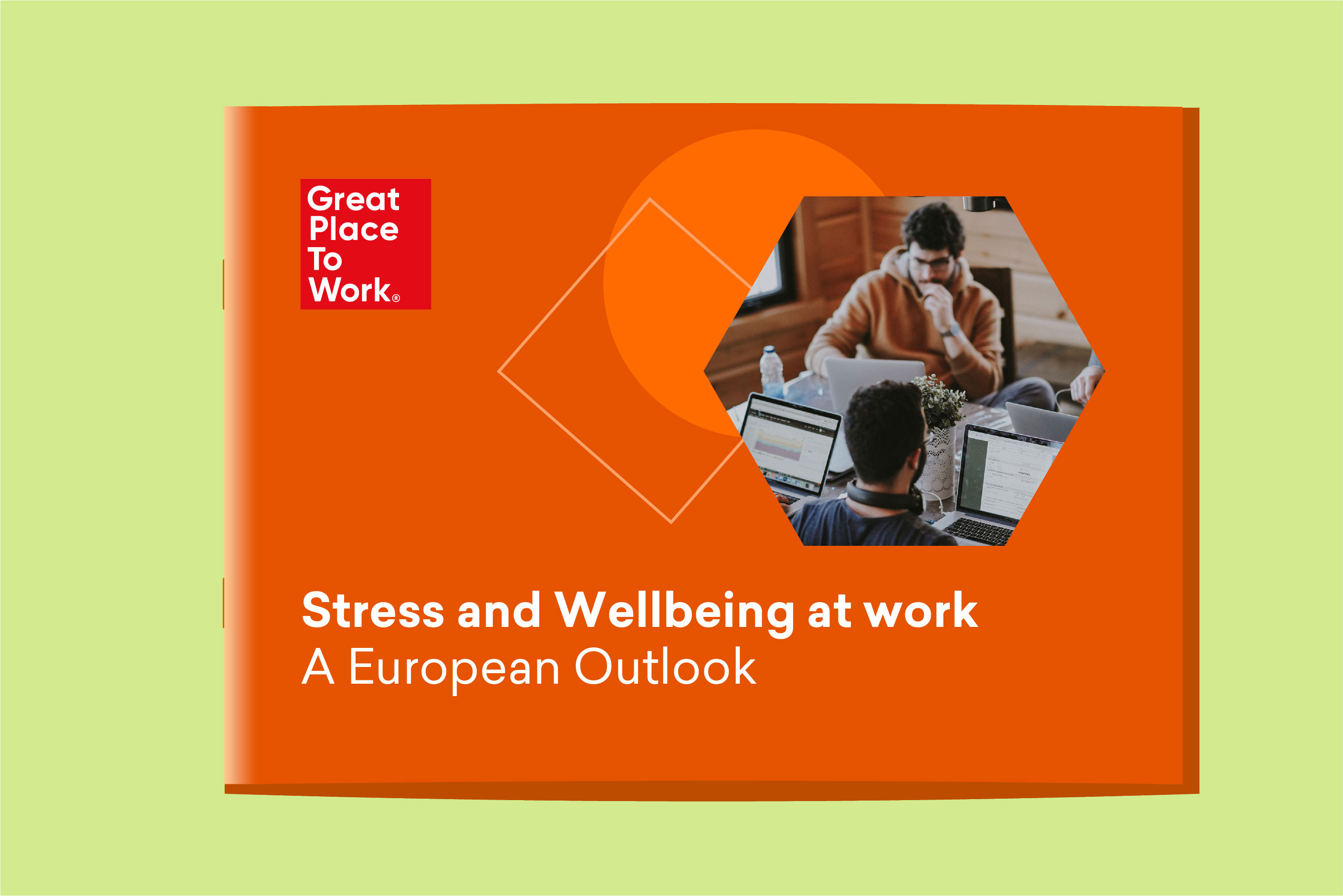 Our latest research gathers data from over 900 European organisations to uncover key wellbeing insights and what it takes to create a great work environment that enables all employees to thrive.
---