Employees have made their voices heard about the companies they work for. The Great Place to Work® Institute reached 48,000 employees with its survey, and tonight announced the 20 Best Workplaces™ Belgium at the Docks Dome Event Hall in Brussels. 24 organisations also received a 'Great Place to Work®' certificate in recognition of their good employment practices.
Every year, we spend an average of 1576 hours at work. How we work together and get on with our colleagues goes a long way towards determining our experience at work. Good workplaces are organisations in which people trust the management, are proud of their job and enjoy their work. The survey is conducted annually by the Great Place to Work® Institute in collaboration with Vlerick Business School and media partner Jobat / Mark Magazine.
Great Place to Work® looks at companies through two lenses. The Trust Index© survey (employee survey) assesses the extent to which employees experience trust, pride and camaraderie in their company. In addition, the Culture Audit© questionnaire (HR survey) evaluates the employment policies of the organisations. A unique feature of this approach is the fact that the evaluation by the employees takes precedence. Two-thirds of the final score is determined by the results of the company's own employees.
Best Workplaces™ 2019 Belgium
| | | | |
| --- | --- | --- | --- |
| | Organisations < 500 employees | | Organisations > 500 employees |
| 1 | EASI | 1 | Torfs |
| 2 | AE | 2 | ACCENT JOBS |
| 3 | Secretary Plus | 3 | McDonald's Belgium |
| 4 | Xylos | 4 | KBC |
| 5 | Protime | 5 | Start People |
| 6 | Mars Belgium | 6 | DELA |
| 7 | ORMIT | 7 | The Adecco Group |
| 8 | Roche Pharma | 8 | EY Belgium |
| 9 | AXXES | 9 | Randstad Group |
| 10 | SAS Institute | 10 | MediaMarkt |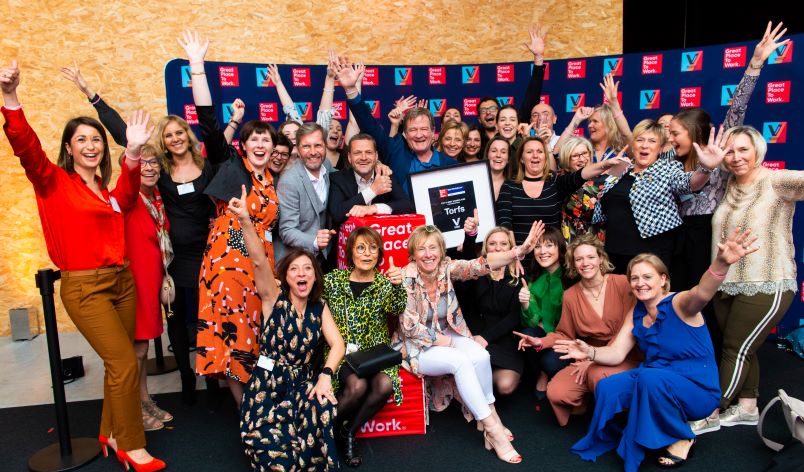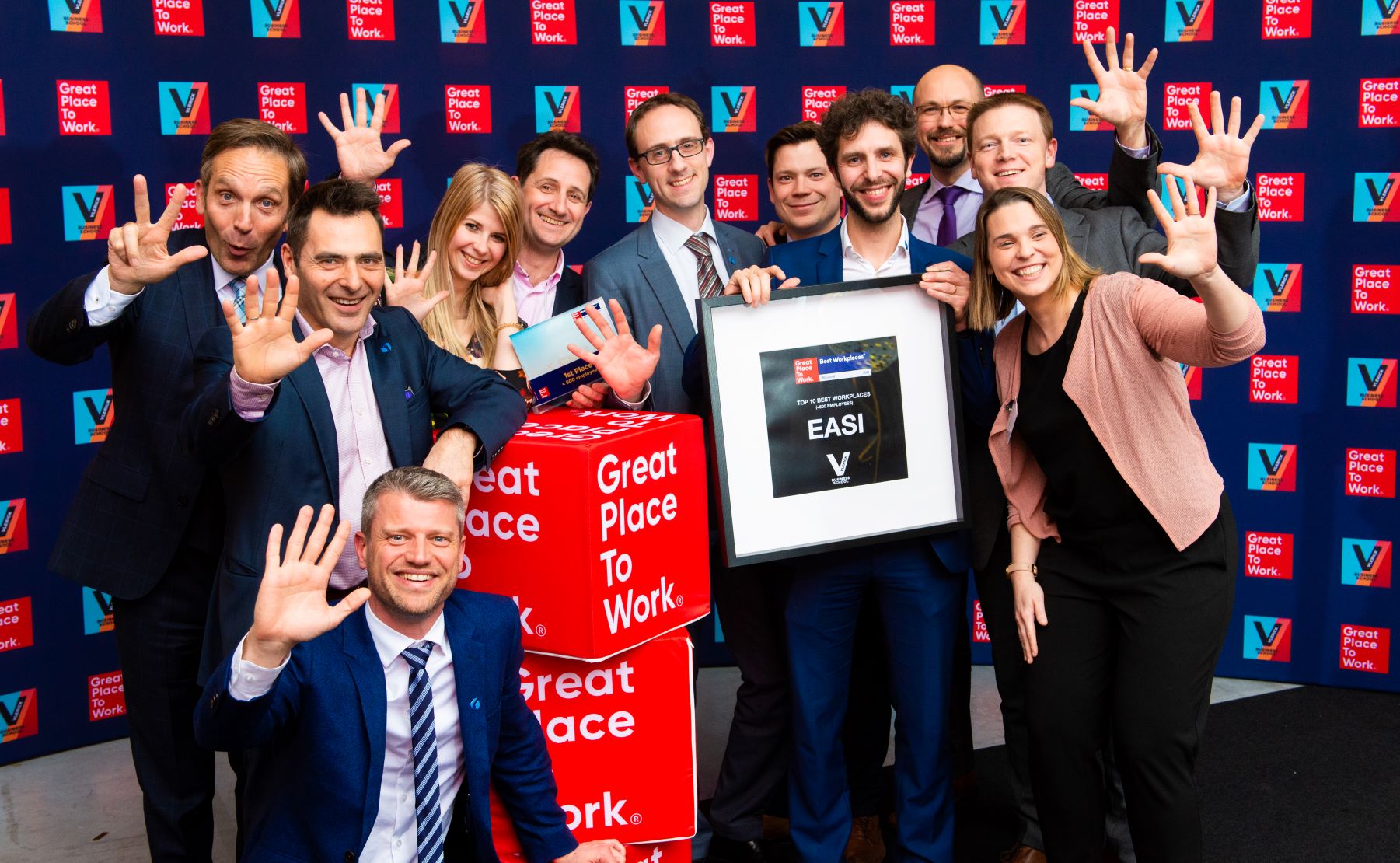 Great Place to Work® recognises these organisations for their good employment practices and people-oriented organisational culture. Since 2017, this has not only taken place on the basis of the top 10 Best Workplaces™, but a certificate has also been issued to the organisations which achieve a certain minimum level in both surveys. This year, there are 9 more certified companies than in 2018.
Great Place To Work Certified*
AbbVie
Bewire
Codit
Cofidis
CTG Belgium
DCA
Durabrik
Easyfairs
HAYS
Hilti
INNOCOM
InSites Consulting
Integr8 Consulting
Logi-Technic
MEDIAGENIX
N-SIDE
Planet Group
SecureLink Belgium
Solvus
Talent in Motion Healthcare
Unique
Veepee
VGD
Volkswagen D'Ieteren Finance*
In alphabetical order
Special Awards for 3 outstanding business cases
Authentic Communication - Protime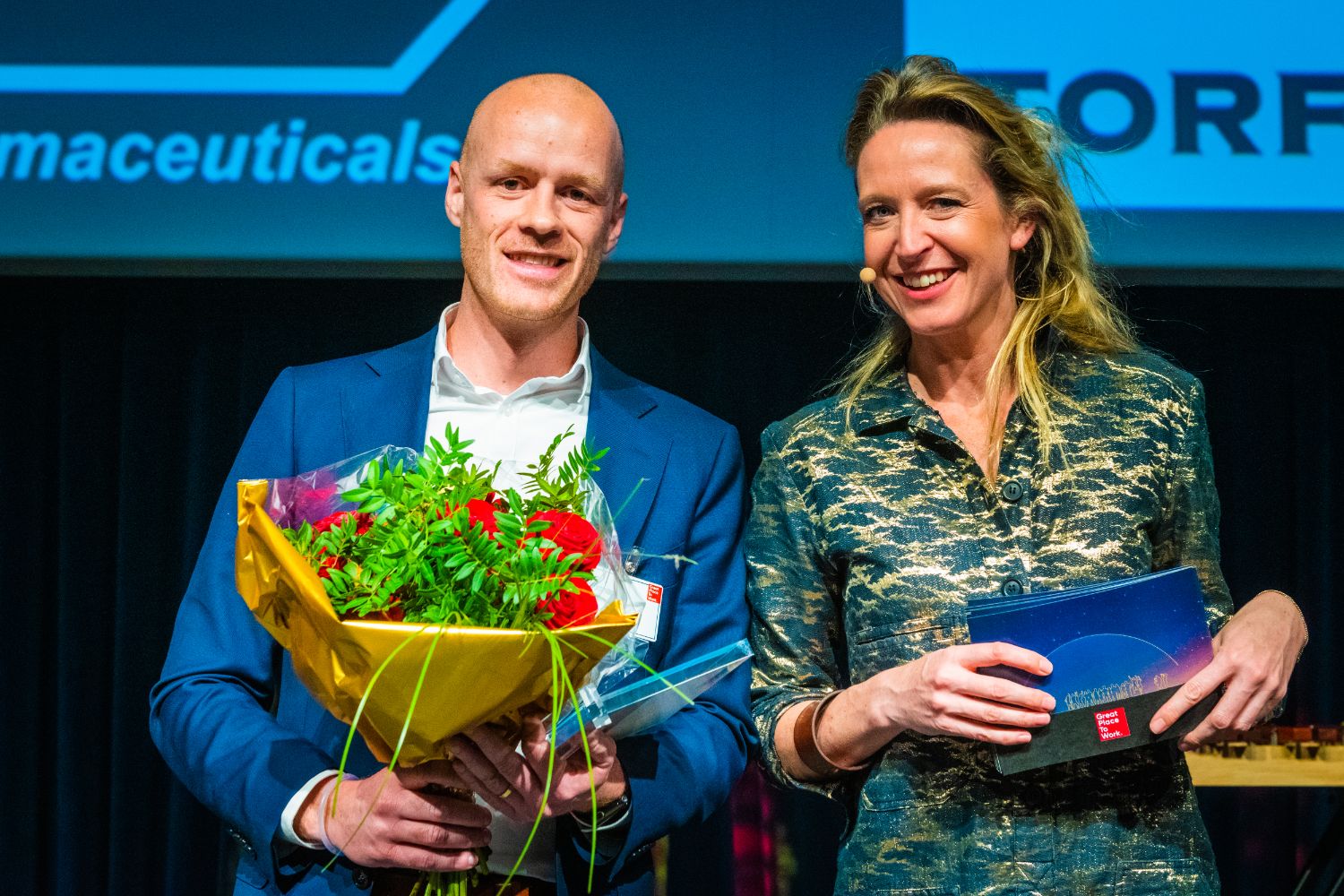 Authentic communication is about doing what you say and saying what you do, about both listening and speaking, about honest communication where attention is paid to transparency and collecting feedback. At Protime, communication takes place in different ways and through different channels, some more virtual than others. Whether they are exchanging practical information, announcing news or welcoming new employees, Protime's communication is always imbued with their corporate values and company culture.
Nominees: Protime, Roche Pharma, Torfs
Continuous Learning - Ormit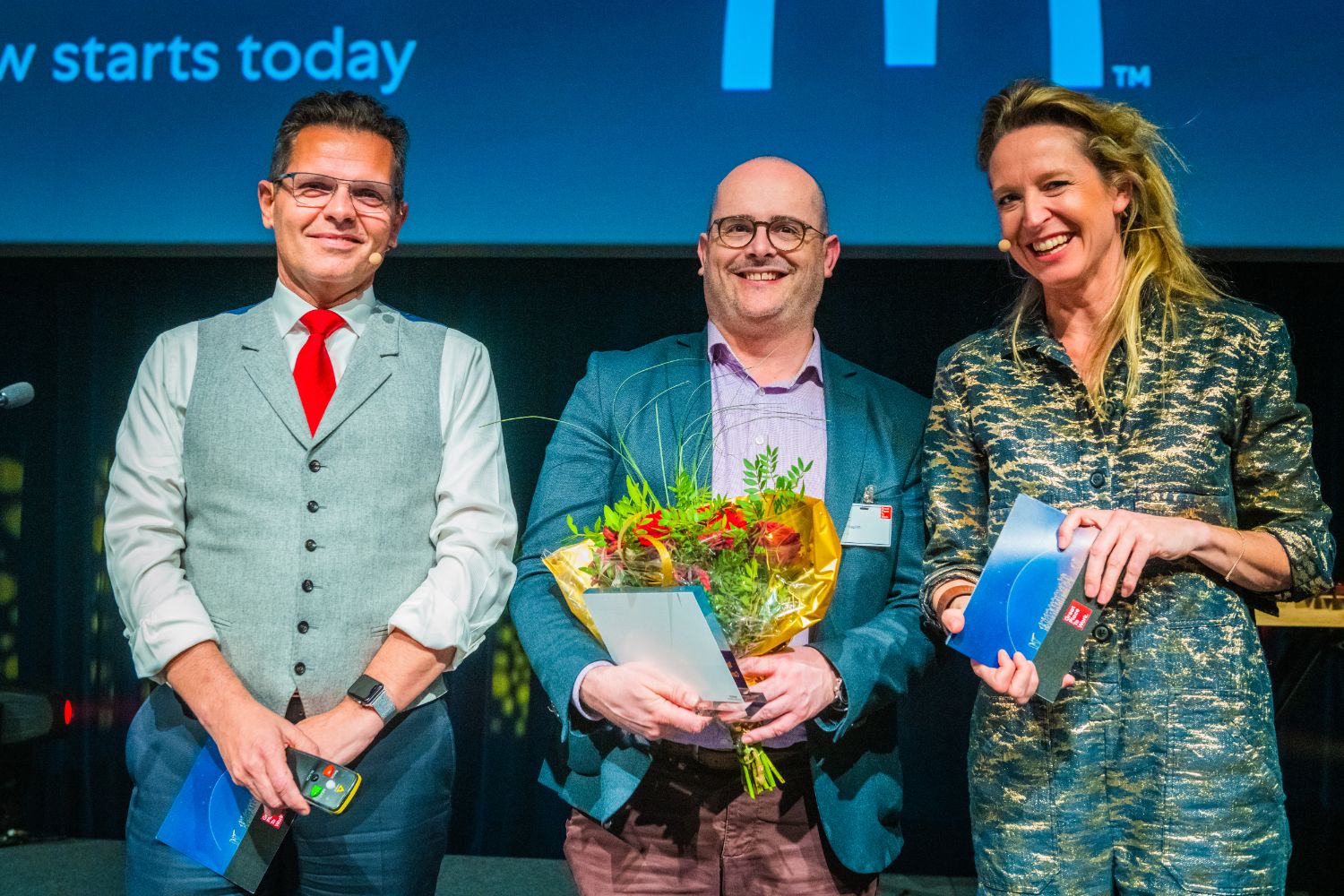 Continuous learning involves the ongoing development of knowledge and competences within a changing context. Developing leadership talent is ORMIT's core business. Leaders who guide others with both their head and their heart and who focus on value creation, not only in financial but also in personal terms: this is what Ormit is going for.
Nominees: Mars Belgium, McDonald's Belgium, Ormit
Strong Synergy - SAS Institute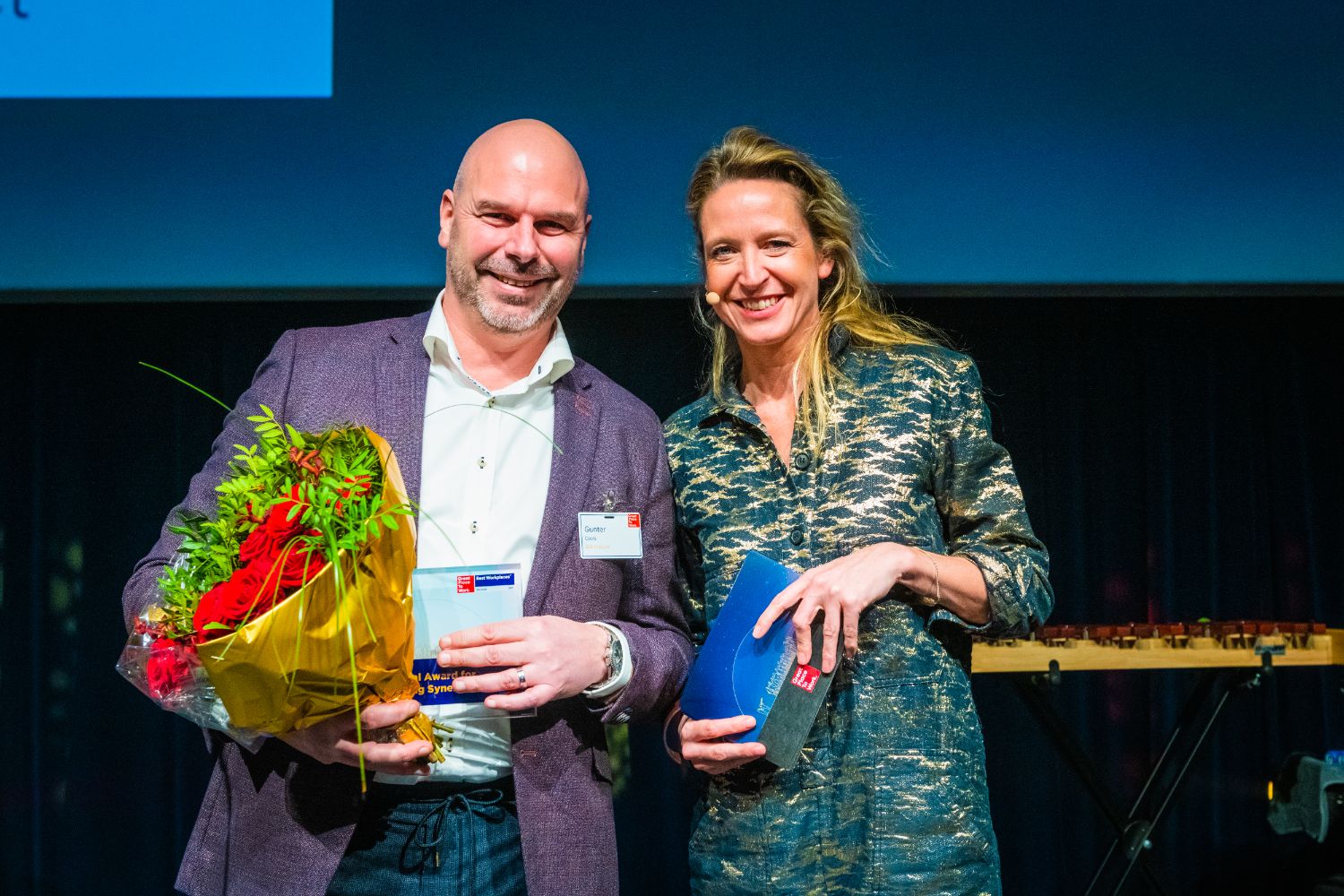 'Our values influence everything we do at SAS – from the software we create, to our social media interactions, to our conversations with each other and our customers.' SAS Institute is an organisation in which all the activities are linked within a clear framework. A clear mission and vision, company values and the organisational culture ensure an integrated whole in which employees are encouraged to give the best of themselves.
Nominees: AE, SAS Institute, Secretary Plus
---