The list publication comes amid the COVID-19 crisis, which has upended daily life and business operations throughout Europe. Organisations on the list are leading the way amid the pandemic, demonstrating care for their employees, their customers and their communities during this difficult time.
"The COVID-19 pandemic highlights how critical it is for organisations to establish great workplaces for all employees prior to crises," said Michael C. Bush, Global CEO of Great Place to Work. "The trust, care and agility that are the bedrock of Europe's best workplaces help these organisations, their people and their communities survive and even thrive during periods of significant economic and personal stress."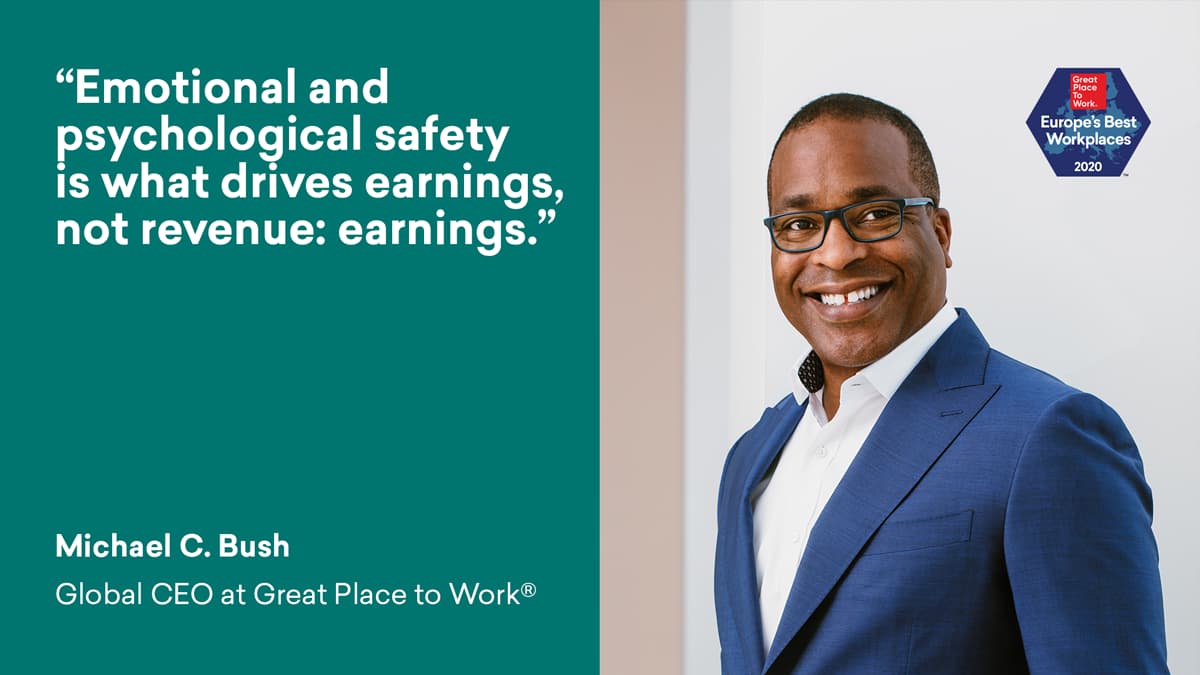 No less then 9 Belgian companies made the list!
On our Best Multinational Workplaces in Europe 2020-list, we are proud to announce:
On our Best Medium Workplaces in Europe 2020-list, we are proud to announce:
| | |
| --- | --- |
| Nr. 3 | |
| Nr. 8 | |
| Nr. 35 | |
| Nr. 43 | |
| Nr. 48 | |
Here you can consult the complete lists.
To be considered for the 2020 Best Workplaces List in Europe, companies must appear on one or more of our national lists in the region, which includes Austria, Belgium, Denmark, Finland, France, Germany, Greece, Ireland, Italy, Luxembourg, Norway, Poland, Portugal, Spain, Sweden, Switzerland, Turkey, The Netherlands, and the United Kingdom. Great Place to Work analysed survey results representing over 1.46 million employees in Europe to determine the list.
Great Place to Work's global research shows that high-trust cultures for all employees are the defining characteristic of great workplaces, but that there are some regional variations. Best Workplaces in Europe stand out for their unusually equitable cultures compared to most of the world. Employees in Europe believe promotions are fair, that there is equal opportunity for special recognition, and that company profits are shared fairly to a degree that is unusual around the world. The Best Workplaces in Europe also distinguish themselves through leaders whose actions match their words and who avoid workplace politics as a way to get things done.
As a result, employees at the Best Workplaces in Europe who feel their employers are committed to fair treatment reciprocate with extra effort and loyalty — fueling greater company performance.
Want to read more about these European Best Workplaces and how they invest in their people? Download our report today!
---